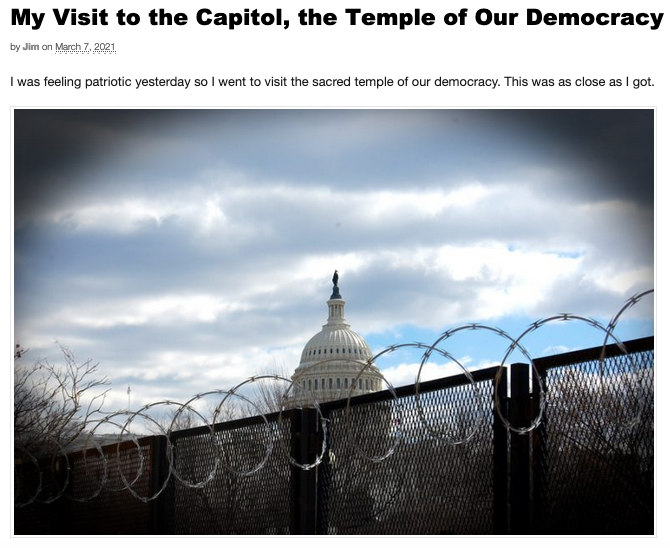 De Toqueville wrote that a real democratic republic would only last in the US until the politicians learned that the citizens could be bribed with their own money. De Toqueville was a conceited fop, but he got that right.
Republicans tell pollsters that they like the 1.9 trillion new law? Sure they do! Why would they not? Lots of money in new forms of the dole are in there. And, there is the prospect of making the dole permanent. Hey! You can be like the teachers, no work required, vacations on the beach somewhere, anywhere. Shh! Don't post on FB about your great new life. The boobs will catch on.
Bread and circuses fellow boobs, that is where we are now. The government being created will own you all, feed you with funny money, tell you what to think. Ah, they are re-creating the USSR.
"Man is born free, and is everywhere in chains." I have long believed that JJ Rousseau should have been strangled in the cradle.
Evil has come upon us. pl