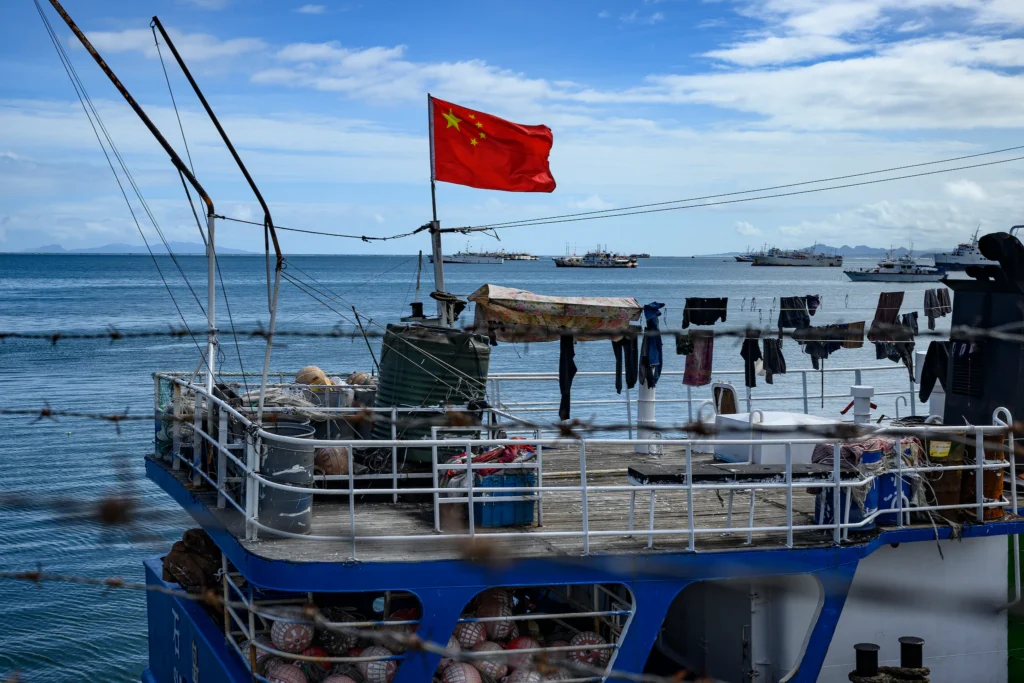 By Michael E. Miller and Matthew Abbott, for the Washington Post
SUVA, Fiji — When four Chinese detectives breezed into police headquarters here in the middle of 2017, it quickly became apparent they weren't in Fiji's capital merely to help with an inquiry. Instead, the officers planned to carry out the investigation — into Chinese nationals suspected of running internet scams from the South Pacific island — pretty much as if they were back in China. "Everything was done by them," said a former Fijian police officer who was in the Suva headquarters at the time, speaking on the condition of anonymity because he was not authorized to comment publicly. "Fiji police was only there to assist in the arrest, nothing else. All the statements, recordings and the uplifting of all exhibits was done by the Chinese." The case was a harbinger of China's ambitions in the wider Pacific as well as its willingness to conduct investigations and project its police powers overseas, sometimes with little regard for local authorities. But the case also became a catalyst for Fiji to stand up to Beijing and assert its sovereignty.
Weeks after the initial four landed in Fiji, scores more Chinese police officers arrived on the island, and 77 suspects, many of them young women, were marched in handcuffs and hoods across the tarmac at a local airport before being flown to China. None was given an extradition hearing. There was no proper documentation, no Interpol involvement, the former Fijian officer said. "They just came in and did what they wanted," added another, more senior former officer.
China's domineering role in the investigation, followed by arrests that human rights activists and Fijian opposition leaders likened to a mass kidnapping, was the culmination of Beijing's most extensive security partnership in the Pacific, one based on a secretive memorandum of understanding on police cooperation between Beijing and the government of then-Prime Minister Frank Bainimarama.
It was also a moment that began to sour some Fijians on the growing activities of Chinese officials in Fiji, an example of how Beijing can overreach as it attempts to build its global influence. "We didn't even know there was an agreement," Aman Ravindra-Singh, a lawyer who was one of the few public figures in Fiji to speak out against the arrests at the time, said of the memorandum. "The next thing we knew, there were knocks on people's doors in [the city of] Nadi and there were Chinese people in full uniform arresting people. It was unheard of. It's almost like we were invaded."
https://www.washingtonpost.com/world/interactive/2023/china-fiji-police-mou-pacific-islands/?itid=hp-top-table-main_p001_f002
Comment: This is just one example of Chinese overreach in their security relationship with Fiji. This Washington Post article gives several other examples. What is especially surprising is that China has set up similar extensions of Chinese police power in Canada, the US and most likely other countries. Their African presence probably has similar arrangements with the host countries. The policy is ingenious in that it focuses on the police forces in many countries that may not have strong militaries. It capitalizes on one of China's greatest strengths… being a police state.
The conduct of the Chinese in Fiji became so overbearing that when Sitiveni Rabuka, Fiji's new Prime Minister took office last December, his first action was to rescind the MOU that allowed China to practically control Fiji's police forces. We'll have to see if Chinese overreach sours the Solomon Islanders on a similar security agreement. As a minimum, we should be shutting down these unofficial Chinese police stations in the US and Canada. Those offices should be raided immediately and the Chinese nationals put on the first plane back to Beijing.
TTG