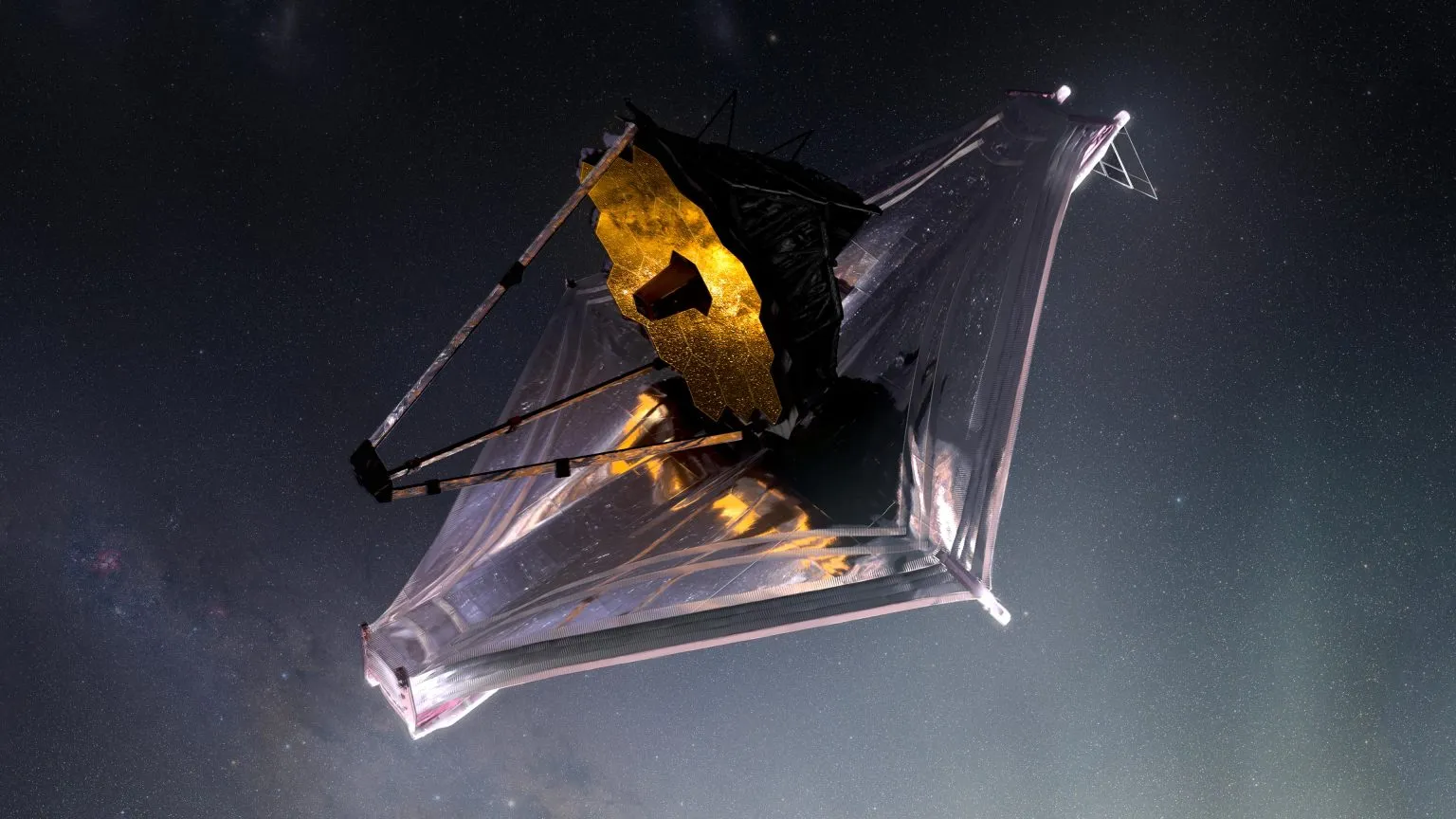 "NASA has announced that it will release the James Webb Space Telescope's first full-color images and additional spectroscopic data on July 12, 2022. Amateur astronomers and professionals alike are eagerly awaiting the release, as this cutting-edge $10 billion telescope — the largest space telescope in history — is now the world's premier space science observatory.
It has been a long road for the James Webb Space Telescope. Some consider a start date of 1989 when a Next Generation Space Telescope Workshop began looking into a follow-up to the Hubble Space Telescope. Things kicked into a higher gear in 1996, with a space telescope design proposal from an 18-member committee led by astronomer Alan Dressler. Construction started in 2004.
It was originally expected to launch in 2007, but a series of delays pushed things back until December 25, 2021, when it successfully launched on an Ariane 5 rocket from Europe's Spaceport in French Guiana. A few days later it began sunshield deployment, which was completed successfully on January 4, 2022. The next day it deployed its secondary mirror, and then on January 8, when its 21-foot, gold-coated primary mirror was fully deployed, Webb had completed all major spacecraft deployments.
After that, it began the long process of mirror alignment, powered on its instruments, kicked off multi-instrument alignment, and moved on to commissioning the observatory's four powerful science instruments. Capping off these 6 months of deploying, commissioning, and testing, NASA will release the first full-color Webb images on July 12.
These first images from the James Webb Space Telescope will mark the beginning of Webb's science operations, in which excited astronomers will have the opportunity to use Webb to explore the early universe, exoplanet atmospheres, star birth and death, and the evolution of galaxies like never before."
Coming Soon: First Images From NASA's Webb Space Telescope (scitechdaily.com)