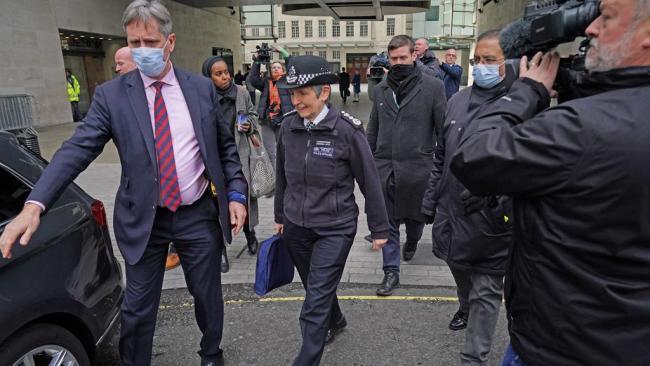 "Dame Cressida Dick, the first female Commissioner of the Metropolitan Police, has announced her resignation, saying she had been forced out by the Mayor of London.
The country's most senior police officer had been under pressure following a string of controversies, but resigned after Sadiq Khan said he was "not satisfied" with her plans to change the culture at Scotland Yard.
Sources suggested the Mayor had not intended to force the commissioner's hand and had been taken aback by her decision to leave.
In her statement, Dame Cressida, who has led the force since 2017, said: "It is clear that the Mayor no longer has sufficient confidence in my leadership to continue. He has left me no choice."
Her resignation is understood to have come as a shock to the Home Office, with Mr Khan reportedly not informing the Home Secretary of developments. Officials will now reportedly press City Hall for an explanation surrounding the departure."
Comment: What the hell! Petty ham handed stupidity on the part of a politician with no care for the dignity of a senior career officer. I am with Dame Cressida. pl
https://www.telegraph.co.uk/politics/2022/02/10/dame-cressida-dick-resigns-metropolitan-police-commissioner/