Yes. I'm coming out as fully in support of
Luscious.
Gorgeous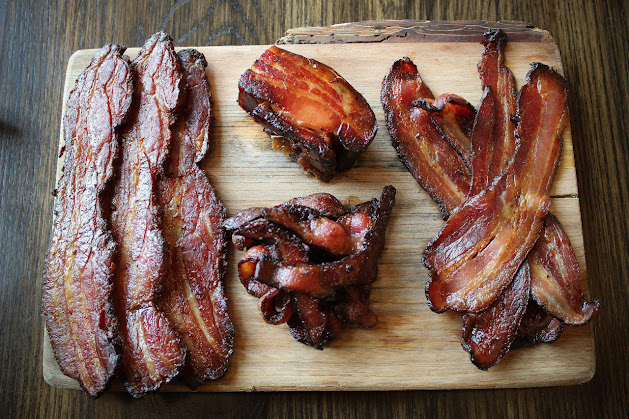 Bacon!
I know. And, Ta da! Direct from the New World, at its fruitiest (how appropriate).
Tomato
Quintessential is you ask me, and I'm tell'n ya it is anyway. Quite so.
Plus! Hell man you didn't I would forget?
+ mayonaise. Hellman's, not that kraft stuff.
+ Oh goody there's more! How exciting!
Ah bread and fries! So much better than the crumbs and circuses they've been giving us lately. It's so quintessentially American. You, dear readers, are welcome to 'culturally appropriate' this sandwich. Well not this actual one, it's already been eaten. Good eat'n too.
I know what you are thinking. What about the Les…. It's ok. They can get in the kitchen and make me a samich. I mean if they are already making one for themselves, they can make one more, for the straight guy. For equity. That's another plus in my book. So it's now, let's see, LGBTQ+++. My do those pluses keep adding up. It's almost mathematical.
But but but what about…. Yes, yes; let us not forget the lettuce. Another plus.
Ahem, FRED what about that Vegans. Shhh I'll fill you in on a secret (looks both ways) That's where I get my extra bacon. It's double plus good. I'm beginning to love new math. All these plusses.
But, ah, Fred….
Whoa will you look at that. Someone done got woke.
Woke I tell ya! And you know what that means.
In deference to former English majors everywhere I'll spare the Shakespeare, well just a little, and say someone else is coming going out, out. Lest, like that fairy tale little piggy, the wee wee wee is all the way (in) home. So it is out, out; oui oui.
By by, dog days of summer caniculares. So long, and thanks for all the bacon.
post by Fred