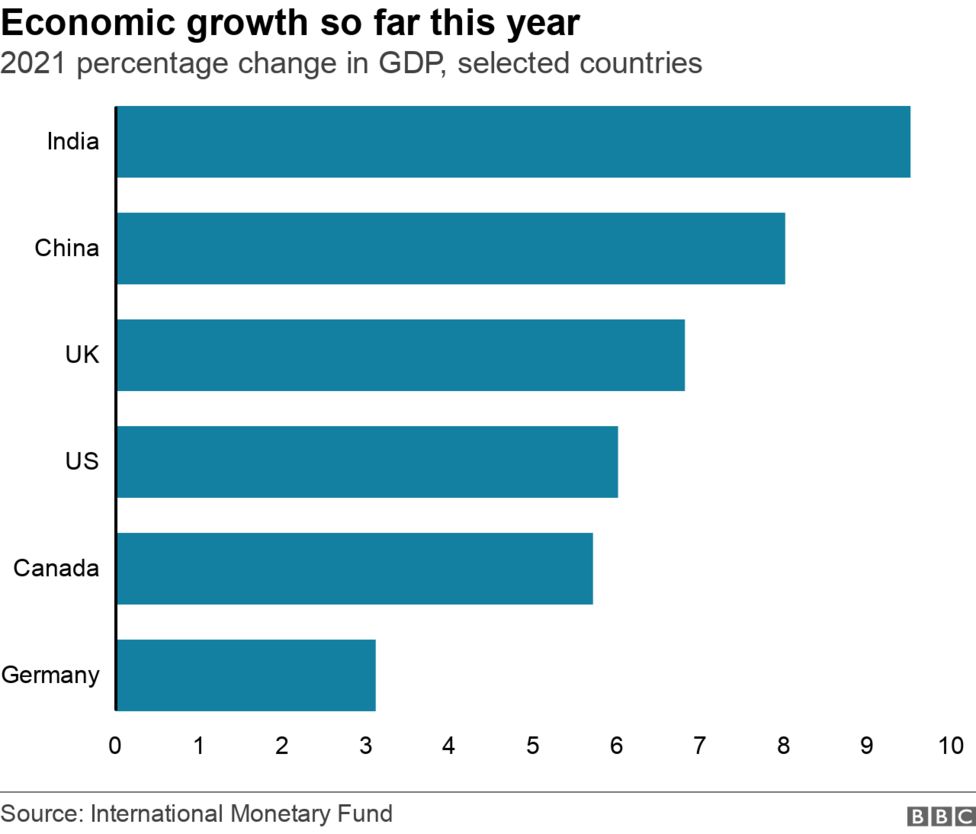 "President Joe Biden says the US has made "historic progress" on the economy in the last 10 months.
In a speech before Thursday's Thanksgiving holiday in the US, he also talked about price rises and supply chain problems.
We have been looking into some of Mr Biden's claims.
'We're experiencing the strongest economic recovery in the world'
Since shrinking by more than 30% in the first six months of 2020, the US economy has recorded a strong bounceback and returned to above pre-pandemic levels
China has also posted strong economic growth, but overall its economy didn't contract last year – meaning it had less damage to recover compared with the US.
Under Mr Biden, the US economy has continued to grow this year, but a large part of the recovery happened under former president Donald Trump." BBC
Comment: Well, pilgrims, if the lefty Beeb doesn't buy the bull, who does? The View's Joy Bejar? pl