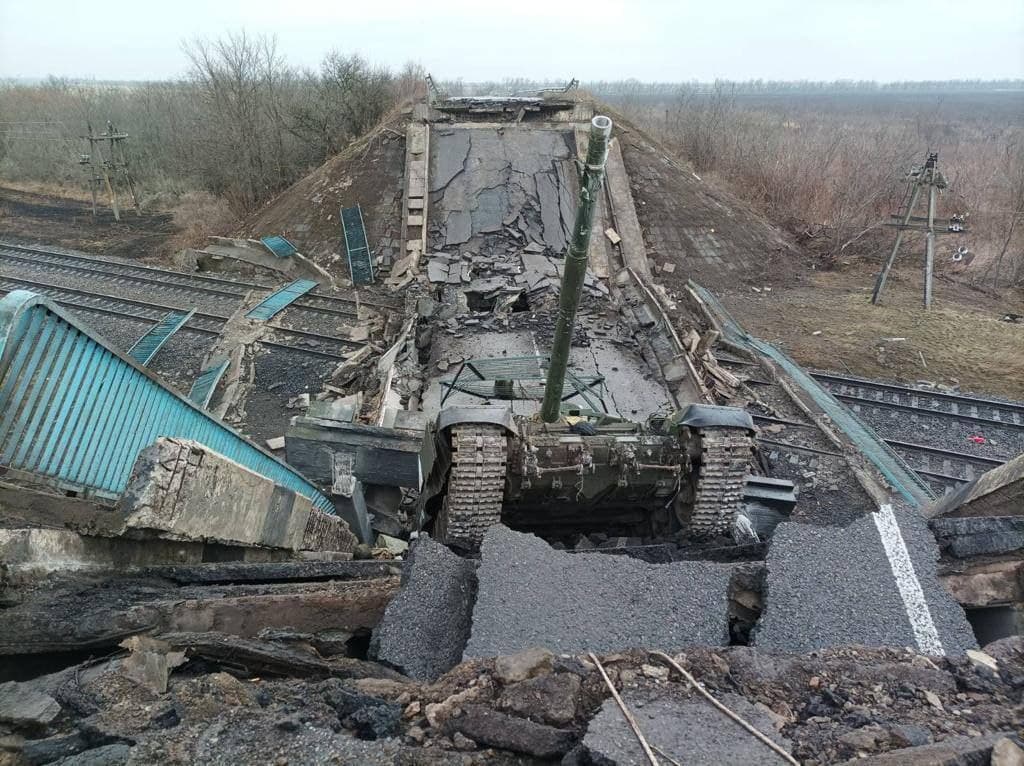 "On March 3, on the 8th day of the Russian military operation in Ukraine, the Armed Forces of Ukraine (AFU) managed to achieve several tactical but significant victories over the advancing Russian forces.
Ukrainian forces recaptured the settlement of Bucha north of Irpen on the northwestern outskirts of Kiev. A Ukrainian flag is hoisted over the city council building. Earlier this town had been occupied with heavy fighting by Russian units. Retaking control of Bucha is primarily an important ideological victory for Kiev.
Near Irpen, a column of Russian paratroopers had earlier been defeated. Major General Andrey Sukhovetsky was killed. Sukhovetsky had previously commanded the 7th Airborne Division, and was most recently deputy commander of the 41st Army."
Units of the AFU had some success in repulsing attacks by Russian forces in the direction of Mykolaiv. A convoy of Russian military vehicles was destroyed on the outskirts of the city. Bridges across the Southern Bug River, including a railway bridge, were blown up. One of the road bridges on the approach to the village of Kalinovka was blown up as Russian military vehicles passed over it.
The AFU also seized several Russian BMP-3s and a Tiger off-road vehicle near Nikolaev.
The advance of Russian troops on this section of the front was halted.
After the heavy fighting near Vasilievka and the blowing up of bridges there by the AFU, there is no information about the advance of Russian troops in the direction of Zaporizhzhya and beyond.
There are fierce battles for Mariupol. Also there are still pockets of Ukrainian armed forces resistance in Volnovakha.
Around Kharkov, so far the Russians have not been able to neutralize mobile groups of Ukrainian nationalist battalions. These mobile groups carry out raids against Russian supply columns and destroy civilian vehicles that seek to withdraw from the combat area towards the Russian border.
Comment: SouthFront is uniformly pro-Russian so this piece is unusual. pl