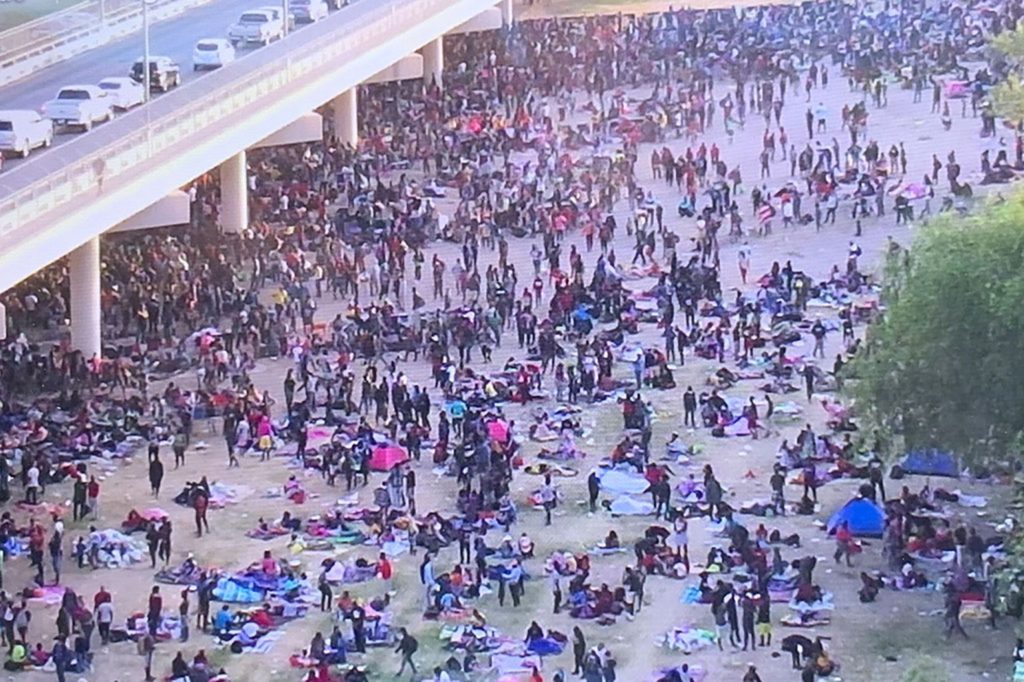 "The Federal Aviation Administration has placed a two-week no-fly zone over a bridge in Texas where thousands of migrants have gathered for shelter at the request of U.S. Border Patrol, Fox News reports.
"The Border Patrol requested the temporary flight restriction due to drones interfering with law enforcement flights on the border," the FAA said in a statement Thursday. "As with any temporary flight restriction, media is able to call the FAA to make requests to operate in the area."
Fox News reporter Bill Melugin tweeted Thursday:
"We've learned that the FAA just implemented a two week TFR [Temporary Flight Restrictions] over the international bridge in Del Rio, TX, meaning we can no longer fly our FOX drone over it to show images of the thousands of migrants. FAA says 'special security reason.'"
He added Fox News "has been covering the border nonstop for almost 7 months now, we use the drone constantly, and it has never been an issue.""
Comment: Border Patrol men on the ground in Texas have no idea what the FAA is talking about.
What really seems to be behind this is the sudden jump to 11,000 illegals waiting under the bridge at Del Rio, Texas from a previous average of under 1,000. This jump in numbers seems to have been linked to a Biden Admin. announcement two weeks back that no more Haitian illegals would airplaned back to Haiti. The Biden soviet just does not want you to see the masses waiting under the bridge.
BTW, these poor souls are not under guard. They somehow know to go to the bridge to turn themselves in to the BP to continue their voyage to paradise. pl
https://www.newsmax.com/newsfront/faa-texas-bridge-security/2021/09/17/id/1036863/