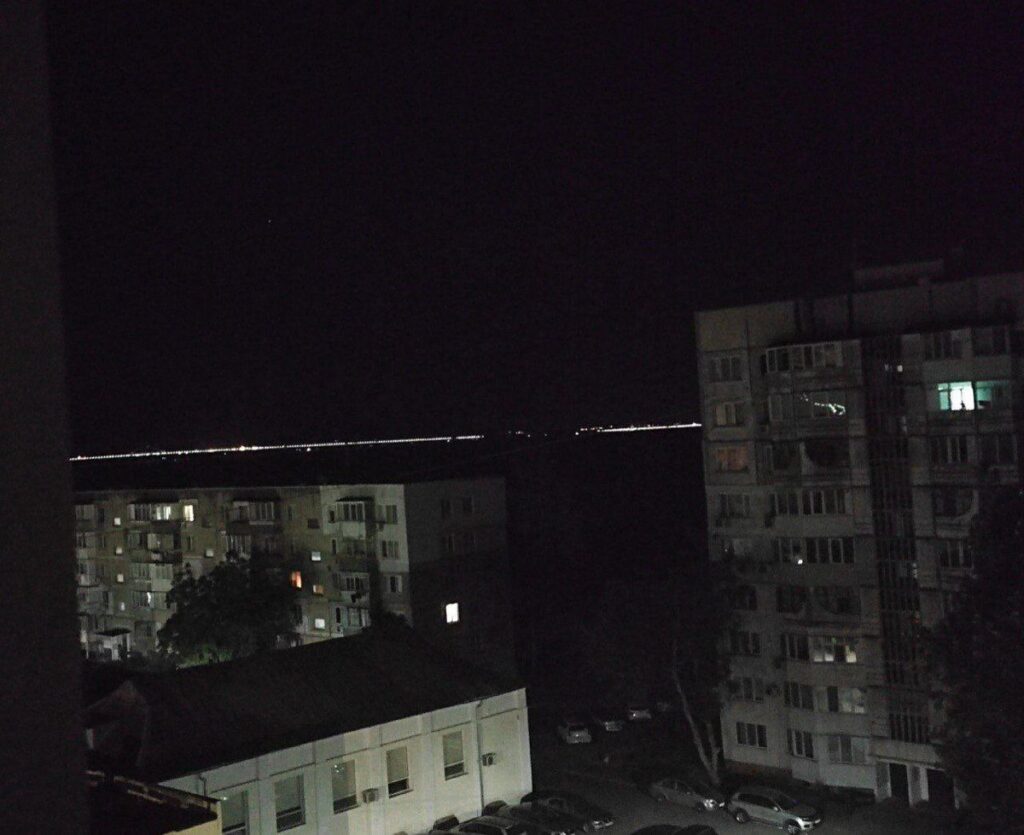 The Russian-Appointed Leader of Crimea, Sergey Aksyonov has announced that the 145th Pillar on the Kerch Strait Bridge has Collapsed as a result of a "Terrorist Attack" causing a Total Halt in Car Traffic across the Bridge; he further stated that No Damage was caused to the Train Bridge and that Rail Traffic will begin again soon.
According multiple sources the bridge was under attack and hit by two strikes at 03:20am local time. The lack of anti aircraft fire suggests that it is was a naval USV attack. It is still unclear how severe the damage is but the rumors say that one span of the car bridge is gone. Ferry services have been suspended, too. The light of the bridge is partially turned off (or electricity cut). Traffic on both sides of the bridge is accumulating and the regional occupation commander suggests to enter Crimea using the temporarily occupied land bridge of Donetsk, Zaporizhzhia and Kherson.
Comment: Reports like these are appearing over Twitter and in Telegram channels. There's enough of them to indicate the road bridge suffered some kind of damage. It could be a structural collapse. This bridge is not solid Soviet construction. It was slapped together quickly and surely with just as much corruption as concrete.
But reports of two strikes doesn't support a structural collapse. As several posters have noted, air defenses around the bridge were not activated. If it was a missile hit, those missiles would have to be stealthy as all hell. I think it is likely that it was some kind of Ukrainian "suicide drone boat" or USV (unmanned surface vessel). I would think Russia would have some kind of defenses to guard against a waterborne attack on the bridge. Either the Russians were very stupid, very drunk or the the Ukrainians have a newer stealthy USV carrying a seriously powerful warhead. I guess we'll know more in a day or so.
TTG