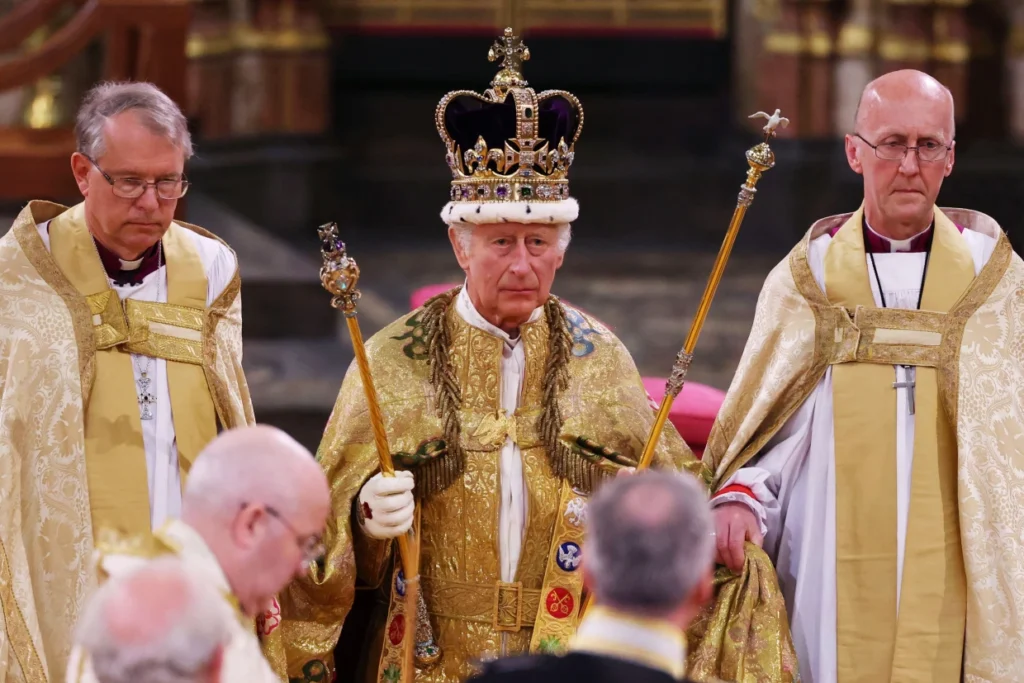 Keith Harbaugh left this comment this morning.
TTG, might I suggest a dedicated post on the coronation of Charles III?
To some of us that was an important milestone.
I watched at least part of it.
It was interesting, to me, to see the rather dominant role religion played in the ceremony, more like a service.
Of course there were also various social aspects to what was going on: who is in and who is out.
Maybe taking a break from obsessing about Eastern Europe would be a good idea?
Well Keith, here's your chance. I've seen only a few seconds of the coverage of the coronation and read a National Geographic article on the various symbols on display during the coronation. I find the traditions and symbols of those traditions interesting. And I'm glad so many find solace in those particular traditions.
I found Prince Charles to be a curious mixture. He was a serious man concerned about the welfare of the English people and the people all over the world. He was also concerned about the creatures of this world and the world itself. He acted on those concerns. But I also saw elements of Monty Python's upperclass twit in him.
But that Prince is now gone. He is King Charles III. I wish him well and hope he retains and acts on the lofty concerns he held as a prince. I'll gladly tolerate and even smile when moments of the upper class twit shine through during what I hope is the new king's long, enlightened rule.
TTG