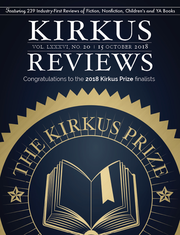 "TITLE INFORMATION TATTOO A Memoir Of Becoming W. Patrick Lang iUniverse (430 pp.) $39.99 hardcover, $28.99 paperback, $3.99 e-book ISBN: 978-1-66320-768-5 December 31, 2020 BOOK REVIEW
Lang recounts a memorable career in the Army—as eventful as it was accomplished.
Lang was born with an impressive military pedigree—his uncle John Lang was famous for his career in the Navy, awarded, among other decorations, the prestigious Navy Cross twice. And his father, Walter Sr., served 32 years in the Army. When the author was just shy of 16, he joined the Maine Army National Guard—he was technically too young to enlist, but his father falsified his birth records, starting Lang on a long and extraordinarily successful career. Lang was drawn to the soldier's life he "sampled" in the National Guard, and after enduring the challenges of the Virginia Military Institute, he was commissioned in the Army in 1962 as an infantry officer. Lang would serve as a special forces soldier before becoming an intelligence officer in Vietnam during the war, where he also assumed a "night job" as a sniper for the CIA. He was a language instructor at the United States Military Academy at West Point—he was capable of teaching Arabic, Spanish, and French. Lang became widely known as an expert on the Middle East and was the defense intelligence officer for the Middle East and South Asia for eight years before becoming a director of the Defense HUMINT Service. The author's military achievements are impressive; he was eventually awarded the Presidential Rank of Distinguished Executive, something comparable to British knighthood. Lang lucidly and straightforwardly chronicles his remarkable life, sharing his considerable expertise on a wide range of subjects, most notably the American invasion of Iraq.
Even if Lang's memoir wasn't well-written (and it is), it would be fascinating; his experiences are the kind that don't require much literary embellishment. However, he makes a peculiar authorial decision to write his memoirs as a third-person narrative, which one might speculate was motivated to provide distance from himself to more comfortably dispense self-praise and blame—he does both liberally. Lang clearly and even movingly loves military life. After a key battle in Vietnam, he reflects on the sad reality of the surviving soldier's lot: "Lang did not know it at the time, but the central point of his life had passed that night. His father had said that an unfortunate by-product of a fighting soldier's life was that the logical climax of existence would come before you were through living." Likewise, while Lang enjoyed a successful career in the private sector following his retirement, he has little to say about it and dismissively refers to the "meaningless, pointless existence called civilian life." Many will find some of Lang's reminiscences offensive—he doesn't hesitate to concede that he "never particularly liked the Arabs, their culture or language." Also, every memoir is motivated by some measure of self-aggrandizement, and one could argue that Lang's has more than its fair share. In fairness to the author, it would be difficult to modestly document a professional life so spangled with accolades.
A captivating tale of military life—dramatic and astute, with a side of anti-Arab prejudice."