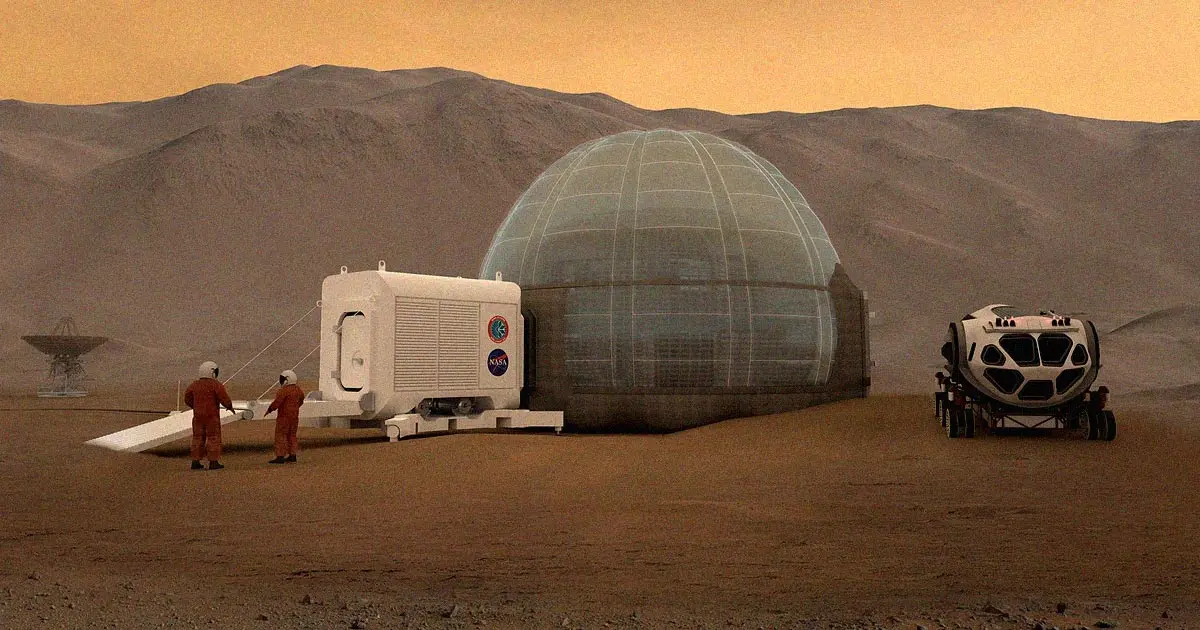 "During a high-level talk on NASA's objectives for human space exploration, we got an early glimpse of what a 30 day crewed mission to the surface of Mars could eventually look like.
It's an exciting prospect that, while many years if not decades away, shows the agency's commitment to fulfilling humanity's dreams of setting foot on the Red Planet for the first time in history.
NASA director of space architectures Kurt "Spuds" Vogel outlined what such a mission could entail. The agency is envisioning a habitat spacecraft to make the months long journey there, which uses a hybrid rocket stage that combines chemical and electric propulsion.
Two crew would remain in orbit while a further two would visit the surface of Mars. The latter would have access to supplies sent to the surface beforehand via a 25-ton Mars lander, providing surface power and mobility, as well as a fueled up pre-deployed crew ascent vehicle to get them both back into orbit later.
To actually spend up to an Earth month on the desolate Martian surface, Vogel suggests the two crew members could live inside a pressurized rover that would provide habitation and allow them to complete scientific objectives as well.
"Our assumption here is the crew will be deconditioned," Vogel said during the talk, "and we'll need as much time to adapt to the partial gravity."
Gravity on Mars is only roughly a third of that on Earth.
"So we want to maximize the science so we allow them to drive around before they become conditioned enough to get in the space suits and walk and maximize that science in 30 days," he added."
NASA Reveals Early Plans to Send Two Astronauts to Surface of Mars (futurism.com)