Pindar Fr. 75 Dion. Hal. de comp. verb 22
Translated by Steven J. Willett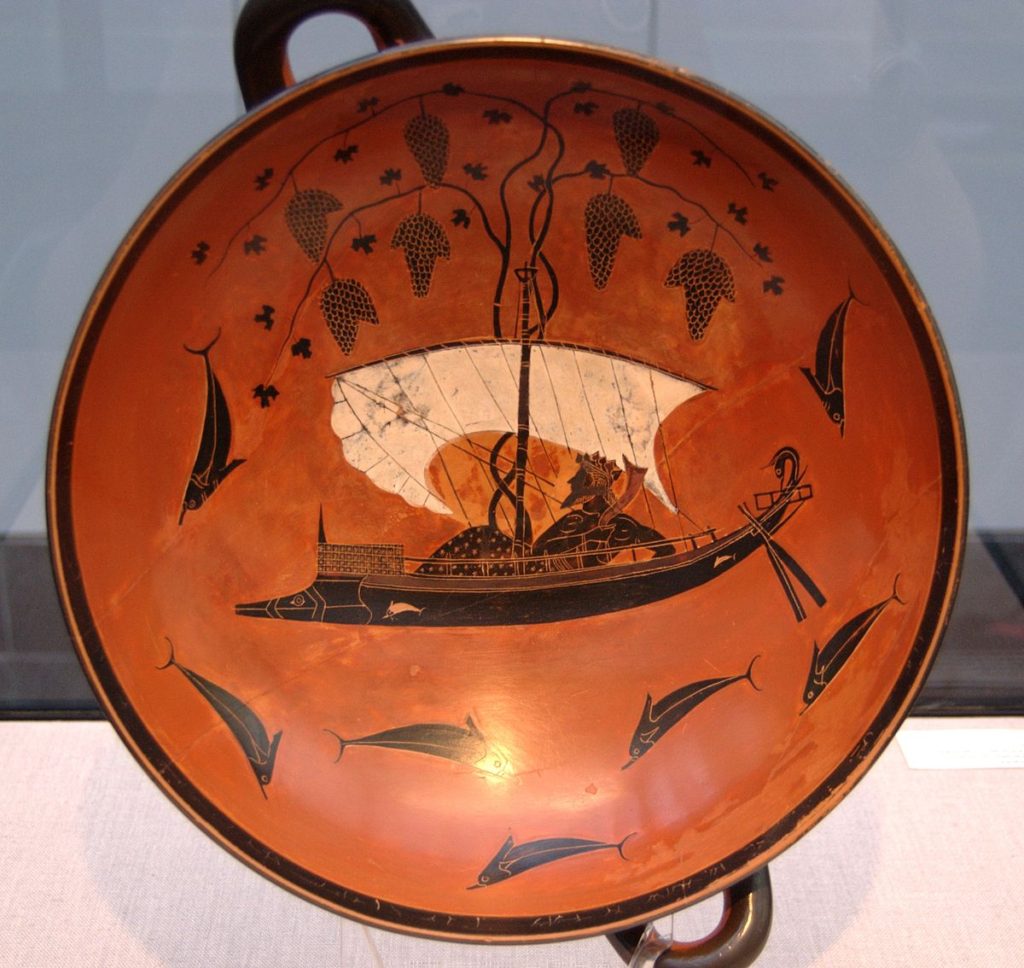 Note: Here is a list of names in the fragment with short explanations.
incense-fragrant navelstone: Perhaps the the alter of the twelve gods in the agora; The meaning of "from Zeus" and "secondly" is unclear; Bromios is "Loud-Roarer" and Eriboas is "Loud-Shouter," both are cult names of Dionysus; Kadmeian women I.e. of Zeus and Semele; Horai are the goddesses of the seasons.
Come to the chorus, Olympians,
send upon it your glorious grace, you gods,
who approach the much-trodden, incense-fragrant navelstone
in the holy city of Athens
and the richly adorned famous agora;
take your share of plaited violets and songs culled in spring,
and look on me proceeding from Zeus
with the radiance of songs secondly
to that ivy-knowing god,
whom we mortals call Bromios and Eriboas
singing to the offspring of the highest fathers
and of Kadmeian women.
And like a seer distinct signs do not escape me,
when the chamber of the violet-robed Horai is opened,
nectar-bearing plants lead to a sweet-smelling spring.
Then are cast, then on the ambrosial earth lovely
tresses of violets, and roses are mixed with hair,
and divine voices of flowers resound with pipes,
and choruses approach Semele of the circling headband.