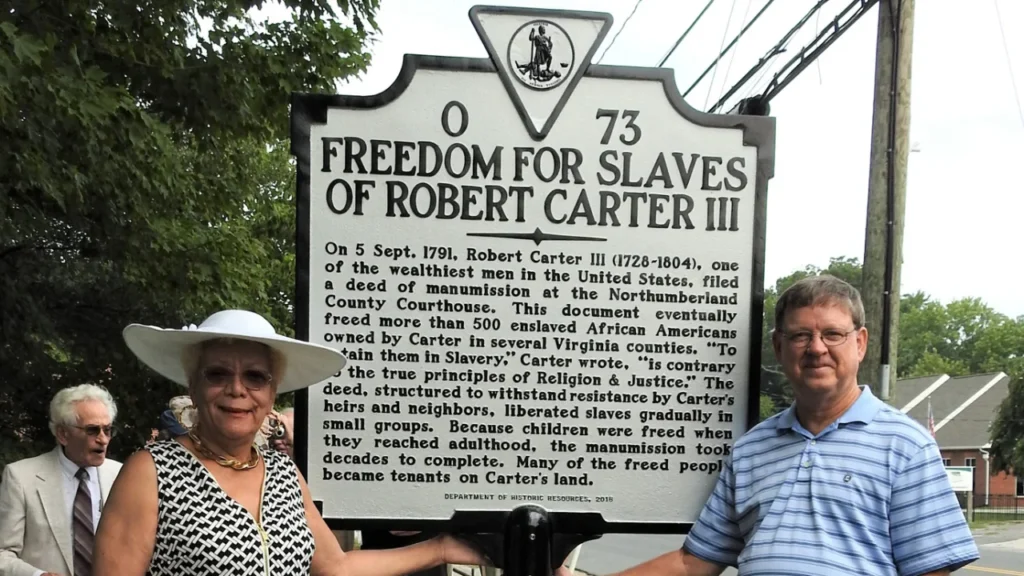 It was 232 years ago Sunday that Robert Carter III, the patriarch of one of the wealthiest families in Virginia, quietly walked into a Northumberland County courthouse and delivered an airtight legal document announcing his intention to free, or manumit, more than 500 slaves. He titled it the "deed of gift." It was, by far, experts say, the largest liberation of Black people before President Abraham Lincoln signed the District of Columbia Emancipation Act and Emancipation Proclamation more than seven decades later.
On September 5, 1791, when Carter delivered his deed, slavery was an institution, a key engine of the new country's economy. But many slaveholders – including founding fathers George Washington, Thomas Jefferson and James Madison, who knew Carter – had begun to voice doubts.
That was the extent of their umbrage.
Chattel slavery was wrong, the men said, but they supposedly worried it was not practical to abolish the institution without societal and economic consequences. "As it is, we have the wolf by the ear, and we can neither hold him, nor safely let him go. Justice is in one scale, and self-preservation in the other," Jefferson wrote a fellow politician almost 30 years after Carter's deed of gift.
Yet Carter had provided them a blueprint, not only for freeing their slaves but for ensuring the freedmen could sustain themselves, even prosper and integrate into society. Washington freed his slaves after death. Jefferson freed only 10 people of the hundreds he enslaved.
https://www.cnn.com/2021/09/05/us/robert-carter-iii-deed-of-gift-slavery-anniversary/index.html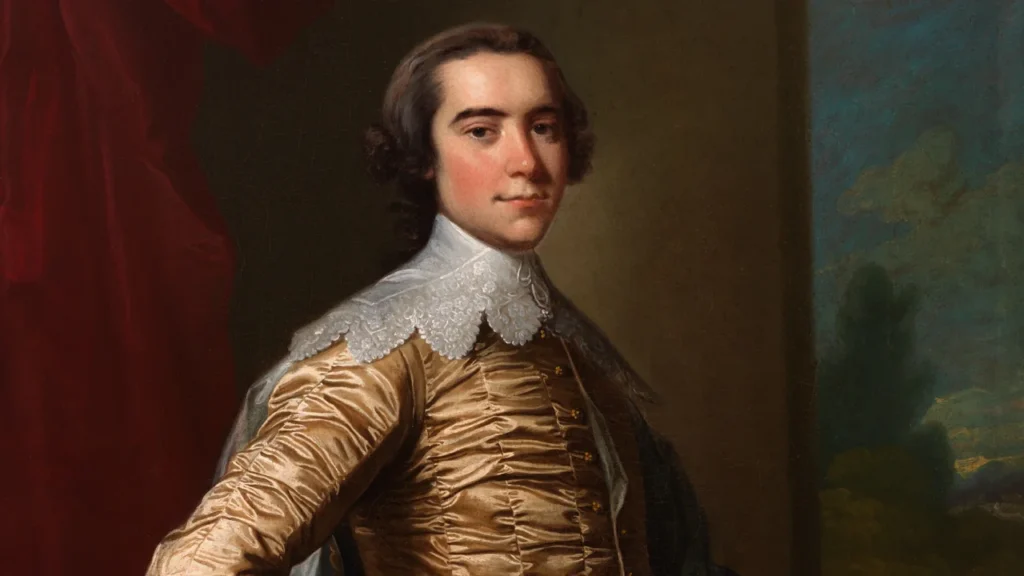 Comment: This CNN article is from two years ago. I read it back then, made a note of it and never got around to doing a post on it. The article itself gives a good summary of how Robert Carter III freed his slaves in a deliberate, but measured process. Much of that measured process was shaped by "An act to authorize the manumission of slaves" passed by the Virginia General Assembly in 1782. The means to rid ourselves, at least in Virginia, was present well before the Civil War and the Emancipation Proclamation. It was the will that was lacking. In hindsight, the elimination of slavery in the United States over the course of several decades in line with Robert Carter III's Deed of Gift may have saved us all a great deal of misery, especially in the states that became the Confederacy. We could have avoided the Civil War, the myths of the noble cause and the entire Jim Crow era, not to mention the stain of the institution of slavery itself.
As the CNN article points out, this has been a lost story until fairly recently, even in Virginia. It was an inconvenient truth much like William Mahone and the Readjusters. Carter's Deed of Gift blows a gaping hole in the premise that there was no practical way to end slavery in the United States, that it was a necessary evil. Andrew Levy wrote a biography of Robert Carter III in 2007 called "The First Emancipator" in which he pointed out this inconvenience. 
"If Carter is the anti-Jefferson," Levy wrote in his book, "the man who did not lack the will to free his own slaves but who did lack the vision and clarity to make his love of freedom eloquent, then the Deed of Gift is the anti-Declaration of Independence, a document that makes liberty look dull but which is so absent of loopholes and contradictions that no result but liberty could prevail."
TTG
https://encyclopediavirginia.org/entries/deed-of-gift-robert-carter-iiis/
https://www.slaveryandremembrance.org/almanack/people/bios/biorcarter.cfm?showSite=mobile-regular