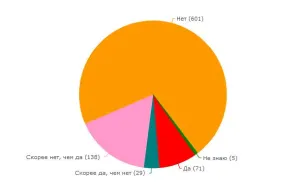 "Russians are paying exorbitant prices for airplane tickets to escape the country following President Vladimir Putin's partial mobilization of reservists.
Wealthy Russians are paying around $25,000 for a seat on a private plane, and as much as $135,000 to rent an eight-seater jet, to flee to places such as Armenia, Turkey, and Azerbaijan, The Guardian reported Tuesday.
Many European countries have said they will not allow Russians fleeing mobilization to enter, and many had already blocked Russian tourists, Business Insider said.
There also was widespread fears that the Kremlin will close its borders this week, The Guardian reported.
"The situation is absolutely crazy at the moment," Yevgeny Bikov, director of broker jet company Your Charter, told The Guardian. "We would get 50 requests a day; now it is around 5,000."
Putin last week ordered a partial mobilization of reservists in Russia, in a measure that appeared to be an admission that the Kremlin's war against Ukraine isn't going according to plan after nearly seven months of fighting.
The move has triggered outraged protests, acts of violence across the vast country, and a fearful exodus."
Commet: Looks like a good market for foreign private flights for those willing to risk their aircraft at stops to pick up Russian draft evaders. pl
Russians Paying Nearly $25K for Plane Tickets to Flee Putin's Draft | Newsmax.com