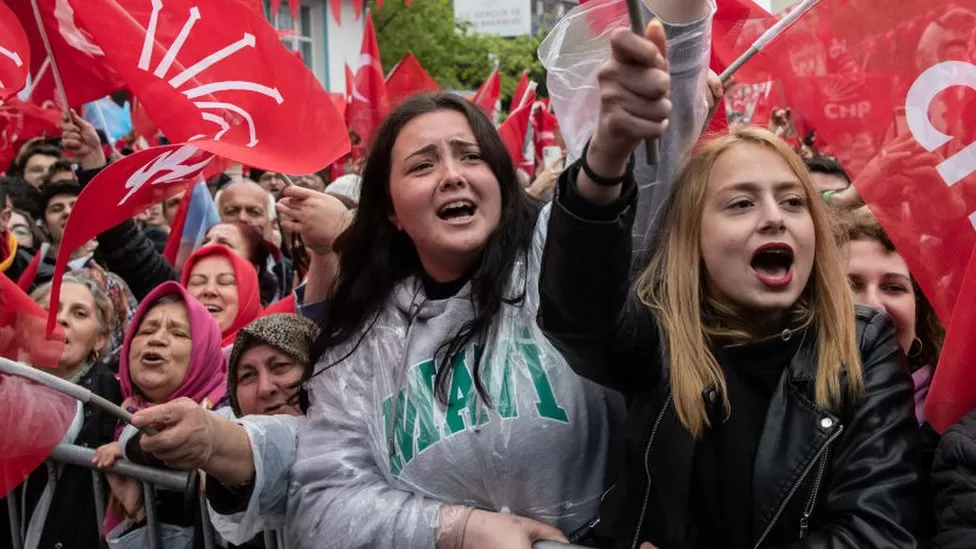 It would therefore be something of a fantasy for Washington to believe that if Erdoğan leaves power a new Turkish government would change all that and "return to the West." Indeed, there are many in Washington and NATO who believe that Turkey's increasingly important ties with Russia and China actually constitute grounds for its expulsion from NATO — as a "rogue state" in Washington's parlance.
But the blunt reality is that NATO needs Turkey more than Turkey needs NATO. Turkey, after all, has serious regional clout and controls access to the Black Sea through the Straits of the Dardanelles, which constitute Russia's sole access to the Mediterranean and southern seas. Indeed, Turkey's geographical location is almost omni-azimuth.
If the opposition coalition wins this weekend's elections, we can anticipate a new government to move to slightly mollify NATO's discomfort with Turkey's foreign policy, such as by rapidly ratifying Sweden's membership in NATO that has been blocked by Erdoğan. A new government will similarly seek to improve ties with the EU in general after years of considerable friction. (That does not, of course, mean that Turkey will achieve EU membership any time soon.) 
But, over the past two decades, Erdoğan has irrevocably expanded Turkey's foreign policy vision, and there is no going back to the old NATO Turkey. From now on, Ankara  will resist any pressure to subordinate its geopolitical range and freedom of action to Western interests. And although Ankara will work far more closely with both Russia and China in the region, it will not yield its independence in the new Eurasia to either of those two powerful states either. And despite centuries of somewhat prickly relations with Iran, Turkey has developed a modus vivendi with Tehran which is likely to persist and possibly prosper under new Eurasian conditions.
All of this unfolds against the backdrop of the marked decline of Washington's ability to call the geopolitical shots around the world. That will hold true in spades for Washington's ties with Turkey. So, while there may be some brief "honeymoon" between any new Turkish government and the West, the new geopolitical realities of an expanded Turkish vision and its Eurasian focus now represent the hard new facts of world politics.
That is even more true as Turkey bids to join the BRICS (Brazil, Russia, India, China, South Africa) economic association (along with Iran and Saudi Arabia) — an emerging power bloc that encompasses a large proportion of the global economy and population that is shifting geopolitical power to a potent new "Global South."
Should Erdoğan lose this election, lots of Turks and most Western governments will be delighted. But most Turks also harbor deep suspicions of Western political intentions towards Turkey. So to expect that a leadership change will fundamentally change Turkey's long-term geopolitical orientation would be a mistake — and represent a failure to grasp the rapid shift of the balance of power of Eurasia in the world today.
https://responsiblestatecraft.org/2023/05/13/turkeys-elections-whats-at-stake/
Comment: These are the conclusions of Graham E. Fuller, a former spook, writing in "Responsible Statecraft." Makes perfect sense to me. No matter who wins, Türkiye, as they now prefer to be called, will go her own way. She will alternately piss off and please all the world's power centers as she sees fit. Get used to it.
The election itself will be one to watch and analyze. Erdogan said he will recognize the results of the election whether he wins or not. The polling sites are being heavily monitored. It will be difficult to monkey with the election results there. Ergodan is making claims that the US is interfering with the election. We seem to be openly cheering for his opponent. Whether that will influence the Turkish voters one way or the other is debatable. If we are doing anything beyond stating our preferences, we are making a mistake. It will be found out and it will blow up in our faces. Erdogan's opponent, Kemal Kilicdaroglu, is definitely offering the Turkish people a choice, but he remains a Turkish nationalist. Our best course is to sit back and go with the flow.
TTG