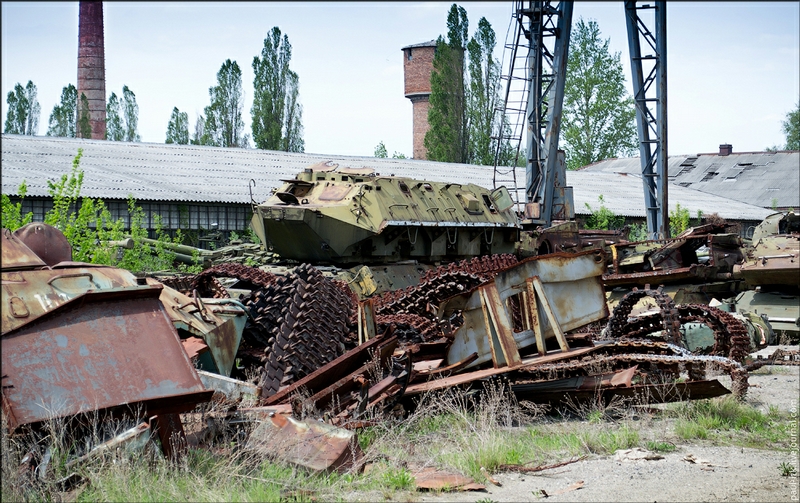 "Russia grossly underestimated the determination and professionalism of the Ukrainian forces and the willingness of the West to arm Kyiv, while simultaneously being caught out by the shortcomings of his own troops.
With the Kremlin increasingly isolated from the international system, supplies are so strained that the Russian president has been reduced to issuing orders to the private sector to fix his broken and battered tanks.
This is an admission that Moscow is critically short of the basic equipment and materials needed to fight a war, which in turn shows that it is unable to fight a war in the way that the West could.
Even Moscow has given up trying to pretend publicly that all is well.
"The burden on the Russian defence-industrial complex has increased significantly", deputy Prime Minister Yuri Borisov conceded. The new bills talked about the "short-term increased need to repair weapons and military equipment and ensure supplies".
Perhaps most crucially, it has admitted for the first time that the impact of sanctions is beginning to be felt. The new laws are "especially" essential because of the West's attempts to cut-off the Russian regime, officials said.
With Moscow clearly attempting to regroup, Kyiv will hope that it allows enough time for vital Western weaponry to arrive, chiefly another scheduled shipment of M142 High Mobility Artillery Rocket Systems from America that have struck at the heart of Russia's invasion.
Experts believe the highly accurate Himars launchers, which are able to pinpoint targets up to 300kms away using GPS-guided missiles, could help Ukraine turn the tide – but only if deliveries are massively stepped up. Washington has so far provided four of the weapons, with another four on course to arrive before the end of the month.
Putin has suffered many humiliations in recent months but an attempted takeover of industry must top the lot, including its laughable attempts to revive the Muskovich car, a vehicle so terrible that it made the humble Lada look like a Maserati.
It is an act of desperation that propels Russia back decades to the command economy of its Soviet past.
Most significantly of all, it is further confirmation of Russia's self-inflicted relegation from global superpower to failed third-rate state and international pariah."
Unable to even fix its own tanks, Russia's humiliation is now complete (telegraph.co.uk)