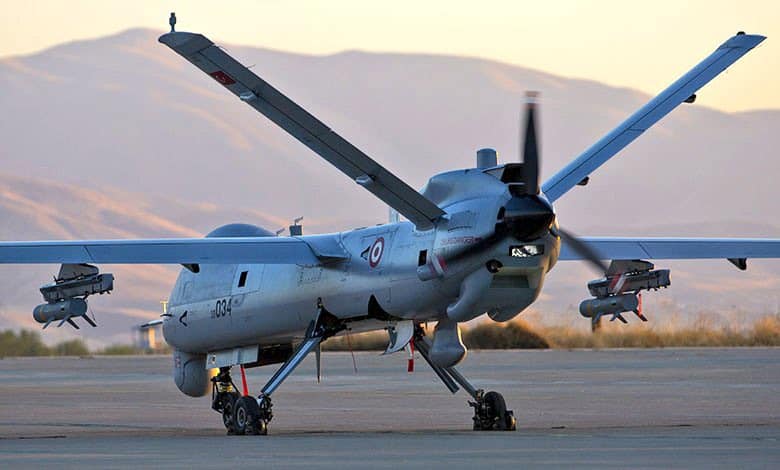 WASHINGTON/ANKARA, Oct 5 (Reuters) – The United States on Thursday shot down an armed Turkish drone that was operating near its troops in Syria, U.S. officials said, the first time Washington has brought down an aircraft of NATO ally Turkey. A Turkish defense ministry official said the drone shot down by the U.S.-led coalition did not belong to the Turkish armed forces but did not say whose property it was. Turkey's National Intelligence Agency carried out strikes in Syria against Kurdish militant targets after a bomb attack in Ankara last weekend, a Turkish security source said on Thursday.
Two U.S. officials, speaking on the condition of anonymity, said an F-16 shot down the Turkish drone after the United States called Turkish military officials multiple times to warn them they were operating close to U.S. ground forces. The officials said the Turkish drone was believed to be armed. The Syrian Observatory for Human Rights and a local security source said the U.S.-led coalition had shot down a Turkish drone near a base in northeastern Syria. The incident comes at a delicate moment for U.S.-Turkish relations, with the United States hoping Turkey will ratify NATO membership for Sweden.
While the United States has not shot down a Turkish aircraft before, tensions have flared and there have been close calls. In 2019, U.S. troops in northern Syria came under artillery fire from Turkish positions.
U.S.-allied Syrian Kurdish forces said Turkish attacks had killed eight people in an escalation prompted by the bomb attack in Ankara by Kurdish militants. U.S. support for Kurdish forces in northern Syria has long caused tension with Turkey, which views them as a wing of the outlawed Kurdistan Workers' Party (PKK). That group claimed responsibility for Sunday's attack in Ankara near government buildings.
On Wednesday, Turkey said the two attackers had come from Syria. The bombing killed both attackers and wounded two police officers. The Syrian Democratic Forces, the Kurdish-led force backed by the United States, denied that the bombers had passed through its territory.
On Thursday, a Turkish defense ministry official said a ground operation into Syria was one option that Turkey could consider. Turkey has mounted several previous incursions into northern Syria against the Syrian Kurdish YPG group. "Our only goal is to eliminate the terrorist organizations that pose a threat to Turkey. A ground operation is one of the options to eliminate this threat, but it is not the only option for us," the official said.
https://www.reuters.com/world/turkish-officials-says-ground-operation-into-syria-an-option-after-bombing-2023-10-05/
Comment: A delicate time indeed. Washington will soft sell the incident and it appears Ankara will as well… at least for public consumption. But we want Ankara to acquiesce to Swedish entry into NATO and Ankara wants back into the F-35 program. Moscow wants neither. We'll see how it plays out.
TTG