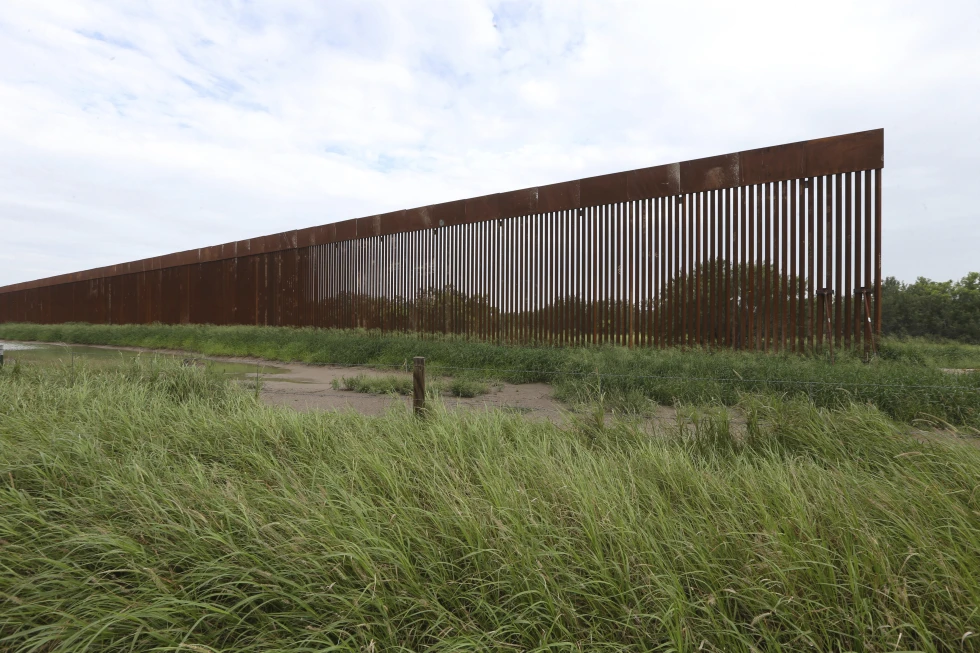 McALLEN, Texas (AP) — The Biden administration announced they waived 26 federal laws in South Texas to allow border wall construction on Wednesday, marking the administration's first use of sweeping executive power to pave the way for building more border barriers — a tactic used often during the Trump presidency.
The Department of Homeland Security posted the announcement on the U.S. Federal Registry with few details outlining the construction in Starr County, Texas, which is part of a busy Border Patrol sector seeing "high illegal entry." According to government data, about 245,000 illegal entries have been recorded in this region during the current fiscal year. "There is presently an acute and immediate need to construct physical barriers and roads in the vicinity of the border of the United States in order to prevent unlawful entries into the United States in the project areas," Alejandro Mayorkas, the DHS secretary, stated in the notice.
The Clean Air Act, Safe Drinking Water Act and Endangered Species Act were some of the federal laws waived by DHS to make way for construction that will use funds from a congressional appropriation in 2019 for border wall construction. The waivers avoid time-consuming reviews and lawsuits challenging violation of environmental laws.
Although no maps were provided in the announcement, a previous map shared during the gathering of public comments shows the piecemeal construction will add up to an additional 20 miles (32 kilometers) to the existing border barrier system in the area. "The other concern that we have is that area is highly erosive. There's a lot of arroyos," said Starr County Judge Eloy Vera, the highest-elected official in the county, pointing out the creeks cutting through the ranchland and leading into the river. Starr County is home to about 65,000 residents spread over about 1,200 square miles (3,108 square kilometers) that includes ranchland and part of the Lower Rio Grande Valley National Wildlife Refuge.
https://apnews.com/article/border-wall-biden-immigration-texas-rio-grande-147d7ab497e6991e9ea929242f21ceb2
Comment: Trump is entitled to a well deserved "I TOLD YOU SO" with this announcement. He said he's waiting for an apology, but my advice is not to hold his breath. It's only twenty miles, but it's finally a clear admission by the Biden administration that there is a serious problem on the border and walls can certainly be part of the solution. I just wonder what's the next step after this twenty miles are completed.
TTG