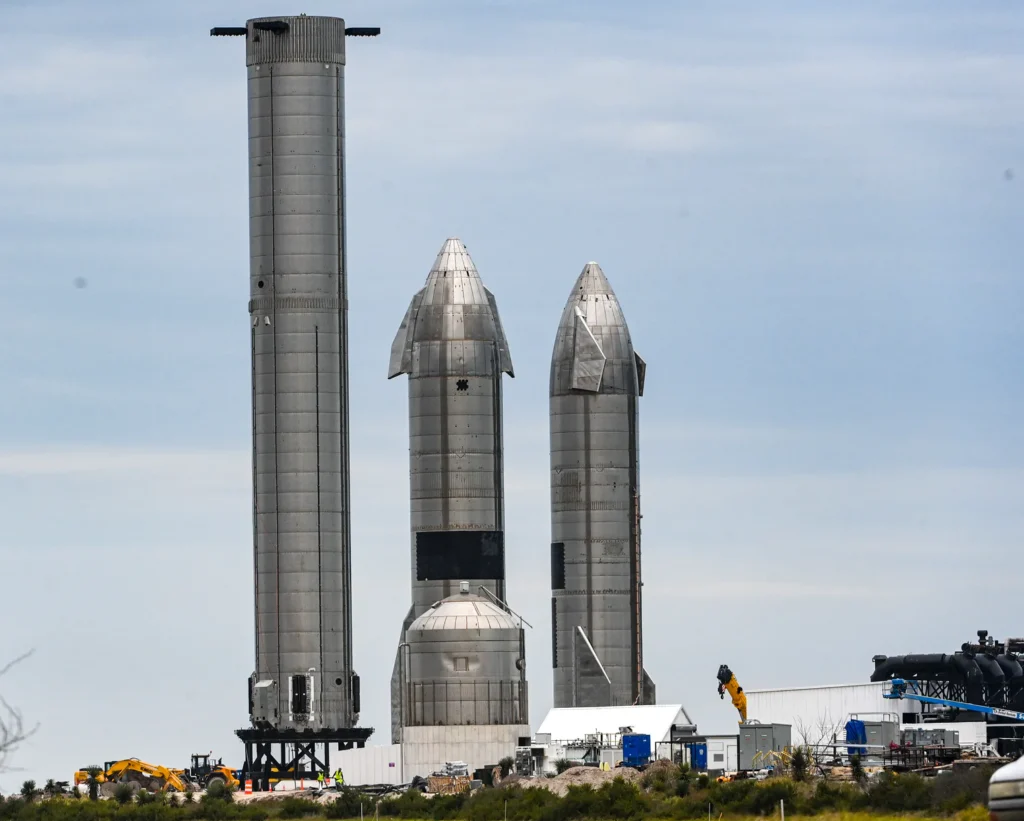 "the apparent delay on an orbital test isn't all red tape.
"The ground system at Boca Chica was scaled only for what they needed for their suborbital test," says Colangelo.
"They did not have the systems capable of doing [orbital launches] a year ago".
SpaceX has spent the last year building out its capabilities on the ground, constructing extra storage tanks, and the all-important launch tower — a necessity for an orbital launch.
Colangelo expects SpaceX will win approval for more launches, but there may be a more fundamental problem with Boca Chica as a launch site. In recent months, SpaceX has spent considerable resources building a new launch tower at the Kennedy Space Center's historic Launchpad 39A, which launched the Apollo 11 mission to the Moon. Since 2013, SpaceX has held a lease on the Florida site, and it is now being upgraded for Starship launches.
"I think SpaceX has been hedging their bets," says Cobb.
"They've been really ramping up their Starship efforts down at the Kennedy Space Center, building out a Starship launch tower down there."
"It's their backup plan," she adds.
Kennedy Space Center is also better located for launches, as rockets can reach a wider range of different orbits.
"Imagine if you had an airport that you could only fly from in two directions," says Colangelo. "That's not that useful."
Back to the red tape, 39A might prove a more suitable home for Starship than Boca Chica.
"39A has all the environmental stuff cleared for gigantic rockets," says Colangelo. "It wasn't even scaled for the Saturn 5, it was scaled for the [planned, but never built larger] thing after the Saturn 5.
"They built that pad thinking it will be the Mars rocket launch pad," he adds.
Handy. Starship's ultimate goal is to ferry humans to Mars by the middle of this century."
Comment: I wish SpaceX all the best with this program, but I am afraid there will be a lot of crashing, explosions and burning before it works well. pl
SpaceX Starship: Where is Musk's mega rocket now? (inverse.com)