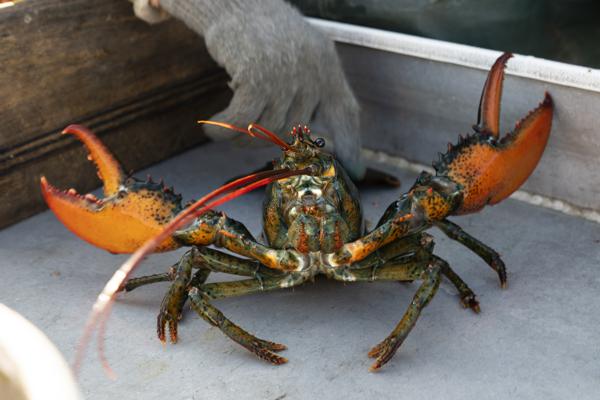 "Environmental groups are once again at odds with politicians and fishermen in New England in the wake of a decision by high-end retail giant Whole Foods to stop selling Maine lobster.
Whole Foods recently said that it will stop selling lobster from the Gulf of Maine at hundreds of its stores around the country. The company cited decisions by a pair of sustainability organizations to take away their endorsements of the U.S. lobster fishing industry.
The organizations, Marine Stewardship Council and Seafood Watch, both cited concerns about risks to rare North Atlantic right whales from fishing gear. Entanglement in gear is one of the biggest threats to the whales.
The decision by Whole Foods was an "important action to protect the highly endangered" whale, said Virginia Carter, an associate with the Save America's Wildlife Campaign at Environment America Research & Policy Center.
"With fewer than 340 North Atlantic right whales in existence, the species is swimming toward extinction unless things turn around," Carter said."
Comment: This is really stupid! I worked on a lobsterman part time when I was a teen. 35 feet long out of Kennebunkport, Maine, we pulled emptied and re-baited 40 "pots" twice a day. A "pot consists of a wooden or composite cage with netting funnels in it that allow a lobster to climb to its doom inside this device to get to the rotten fish used for bait. This cage is weighted and sits on the bottom. A rope connects the trap to the surface where a colored float identifies the ownership of the trap. Get the idea, trap sitting on the bottom connected to the surface by a single line with a foot tall wooden marker float on the surface. Does this seem like a whale killer to you? The lobster fishery is a significant part of Maine's economy in the coastal zone. State law governs this fishery carefully to make sure it is sustainable. If captains are putting their pots too close together in some places, the state can make them space them out more
Whole Foods decision to pull lobster divides enviros, pols | AP News