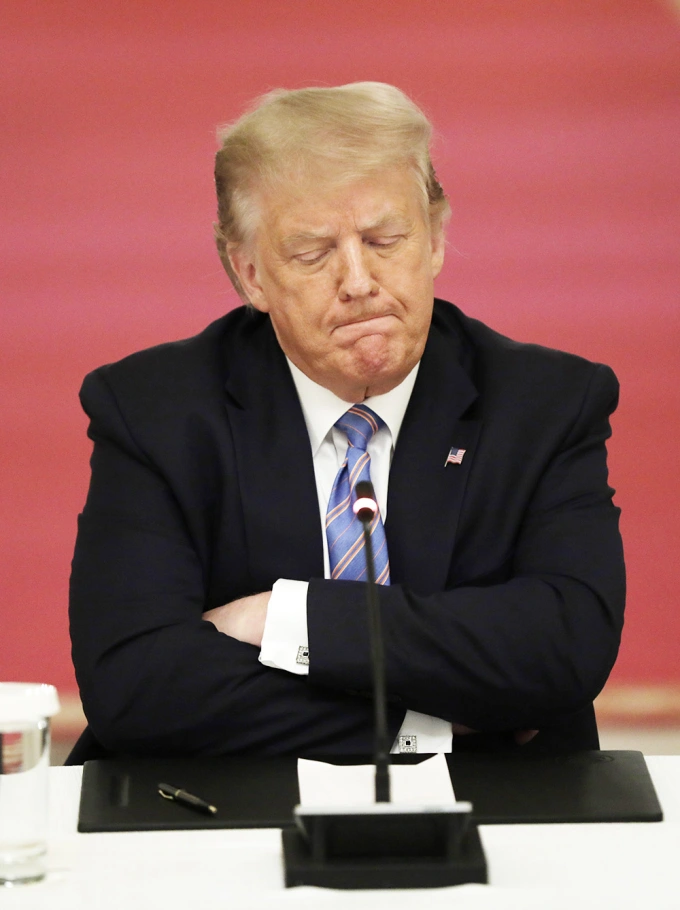 The political action committee that former President Donald Trump is using to pay his legal bills faced such staggering costs this year that it requested a refund on a $60 million contribution it made to another group supporting the Republican front-runner, according to two people familiar with the matter.
The decision signals a potential money crisis for Trump, who has so far refused to pay his own voluminous bills directly and has also avoided creating a legal-defense fund for himself and people who have become entangled in the various investigations related to him. It comes as Trump runs a campaign while under indictment in two jurisdictions and, soon, potentially a third, while also paying the legal fees of a number of witnesses who are close to him or who work for him.
It is unclear how much money was refunded. But the refund was sought as the PAC, Save America, spent more than $40 million in legal fees incurred by Trump and witnesses in various legal cases related to him this year alone, according to another person familiar with the matter. The numbers will be part of the Save America Federal Election Commission filing that is expected to be made public late Monday.
That $40 million was in addition to $16 million that Save America spent in the previous two years on legal fees. Since then, Trump has been indicted twice and has expanded the size of his legal team, and his two co-defendants in the case related to his retention of classified material work for him. The total legal spending is roughly $56 million.
https://www.yahoo.com/news/60-million-refund-request-shows-145209096.html
Comment: This NYT article is titled wrong. The legal fees are not pressuring Trump. They are pressuring the Republican effort to win the White House in 2024. Trump's got plenty of pressures, but legal fees are not among them. The MAGA crowd will foot the bill. Unfortunately for the Republican effort to regain the White House, there's less MAGA money going their way. As I remember Trump was stingy with the money he raised leading up to the 2022 elections. 
I know it's called the Save America PAC, but so far it's more a Save my Miserable Old Ass from Prison PAC. I imagine this is all exasperating to Republicans, even all those who see Trump as a viable candidate for 2024, but would like to see some of that wealth shared amongst the rest of the ticket.
TTG