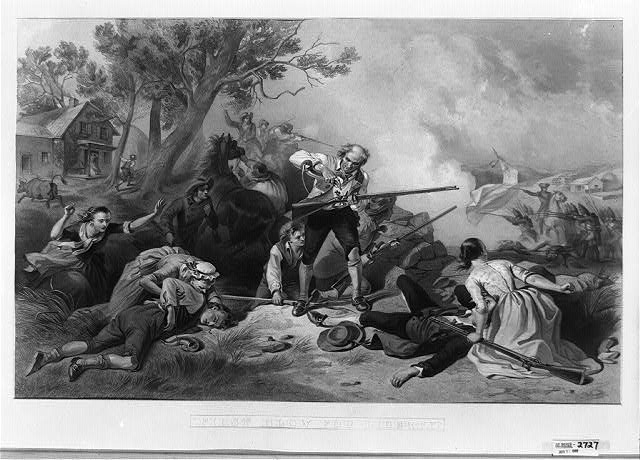 By Robert Willmann
A very important lawsuit about voting machines brought by a voter in state court in Michigan is at a perilous point today. The now despotic mass media has censored the story since it was filed in November 2020. The case comes from Antrim County, Michigan, where at least a partial examination of a voting machine from the Dominion company was allowed. What has been revealed so far is more evidence that electronic voting and counting machines are to be outlawed and elections are to be done only with paper ballots and counted by hand under careful, supervised procedures.
A court hearing got underway this afternoon at 1:30 p.m. eastern time on several pending matters. One is a request by the defendants to get the lawsuit dismissed at this time before there is more legally authorized discovery of information in the case and a trial. In Michigan it is called a motion for summary disposition.
This case is just as important as the audit going on in Phoenix, Maricopa County, Arizona. However, the electronic court files in the Michigan county, as in Arizona, cannot be accessed by the public over the Internet. Only the court clerk's docket sheet is available. So I have picked through the Antrim County Clerk's docket sheet and am working to get filed documents from other locations.
William Bailey, a registered voter in Antrim County, brought the case as the "plaintiff". The defendants in the lawsuit include Antrim County; the Michigan Secretary of State Jocelyn Benson, who intervened into the case on 9 December 2020; Jonathan Brater, the Michigan Director of Elections; Sheryl Guy, the Antrim County Clerk; and Miller Consultations and Elections, Inc., also known as Election Source, which is a subcontractor of Dominion Voting Systems, Inc. or one of Dominion's affiliates. Bailey's lawyer issued subpoenas to 14 different townships in Michigan and to Dominion Voting Systems. The defendants filed a request to quash and cancel the subpoenas to try to prevent the subpoenas from being enforced.