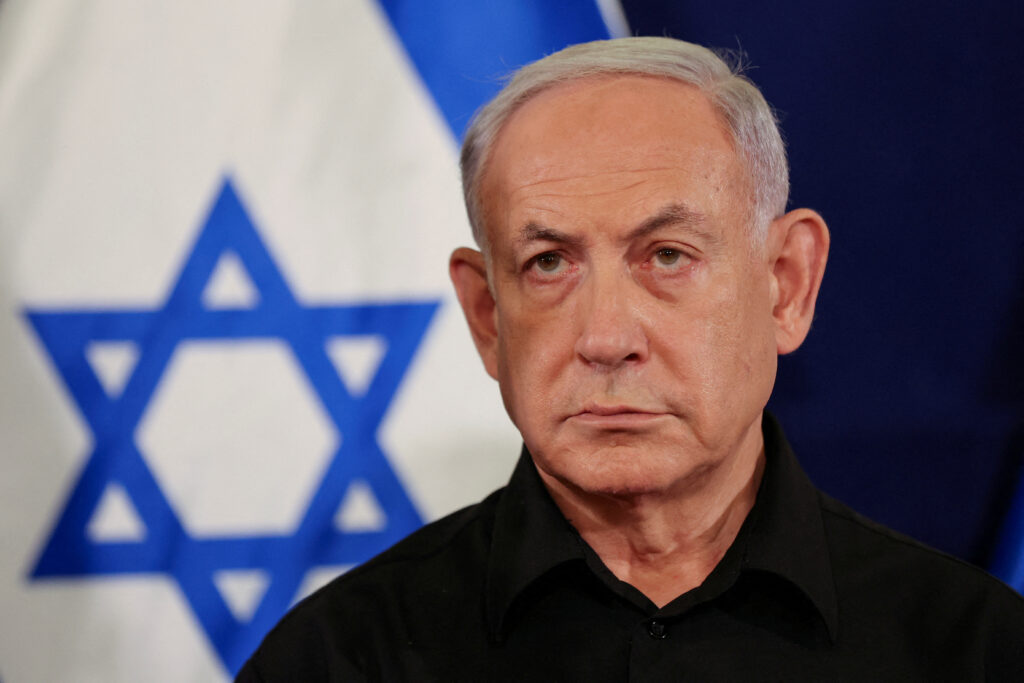 Joe Biden and top aides have discussed the likelihood that Benjamin Netanyahu's political days are numbered — and the president has conveyed that sentiment to the Israeli prime minister in a recent conversation. The topic of Netanyahu's short political shelf life has come up in recent White House meetings involving Biden, according to two senior administration officials. That has included discussions that have taken place since Biden's trip to Israel, where he met with Netanyahu. Biden has gone so far as to suggest to Netanyahu that he should think about lessons he would share with his eventual successor, the two administration officials added.
A current U.S. official and a former U.S. official both confirmed that the administration believes Netanyahu has limited time left in office. The current official said the expectation internally was that the Israeli PM would likely last a matter of months, or at least until the early fighting phase of Israel's military campaign in the Gaza Strip was over, though all four officials noted the sheer unpredictability of Israeli politics. "There's going to have to be a reckoning within Israeli society about what happened," said the official who, like others, was granted anonymity to detail private conversations. "Ultimately, the buck stops on the prime minister's desk."
The administration's dimming view of Netanyahu's political future comes as the president and his foreign policy team try to work with, and diplomatically steer, the Israeli leader as his country pursues a complicated and bloody confrontation with Hamas, the Palestinian militant group that controls Gaza and attacked Israel on Oct. 7.
https://www.politico.com/news/2023/11/01/biden-administration-thinks-netanyahu-may-not-last-politically-00124849
Comment: I do wonder if Netanyahu himself thinks his days are numbered. He's arrogant and shameless enough to think he did nothing wrong. He now must take out Hamas. I see no alternative to that. Many more Palestinians will be maimed and killed. I also see no alternative to that. It's apparent that neither Hamas nor the Likudniks give a fig for the lives of the Palestinians in Gaza. I'm not sure just how well prepared Hamas is to receive the IDF. Nor am I sure how prepared the IDF is dig the Hamas fighters out of those tunnels. I have serious doubts about the IDF. I have no doubts about Hamas willingness to die resisting. All that guarantees an ugly and bloody battle. 
What dooms Bibi's political future should be his actions and policies prior to 7 October, not the horror of the current and coming battle. Years of his policies towards the Palestinians, the not so benign neglect, gave Hamas the support it has garnered among the people of Gaza. The gross negligence concerning security in the face of a sworn enemy is still hard to fathom. It's better that he stays in charge now. He can absorb a great deal of the blame and anti-semetism Israel will gather for doing what they must do, destroy Hamas.
If by some malicious fluke, he remains prime minister, I doubt the current battle will change his policies. If anything, it will harden his belief that he can fully implement his final solution for the Palestinian people. This will practically guarantee another 7 October or just another Intifada if they're lucky. The Israelis will have to throw his ass out and maybe into prison to be rid of him.
TTG