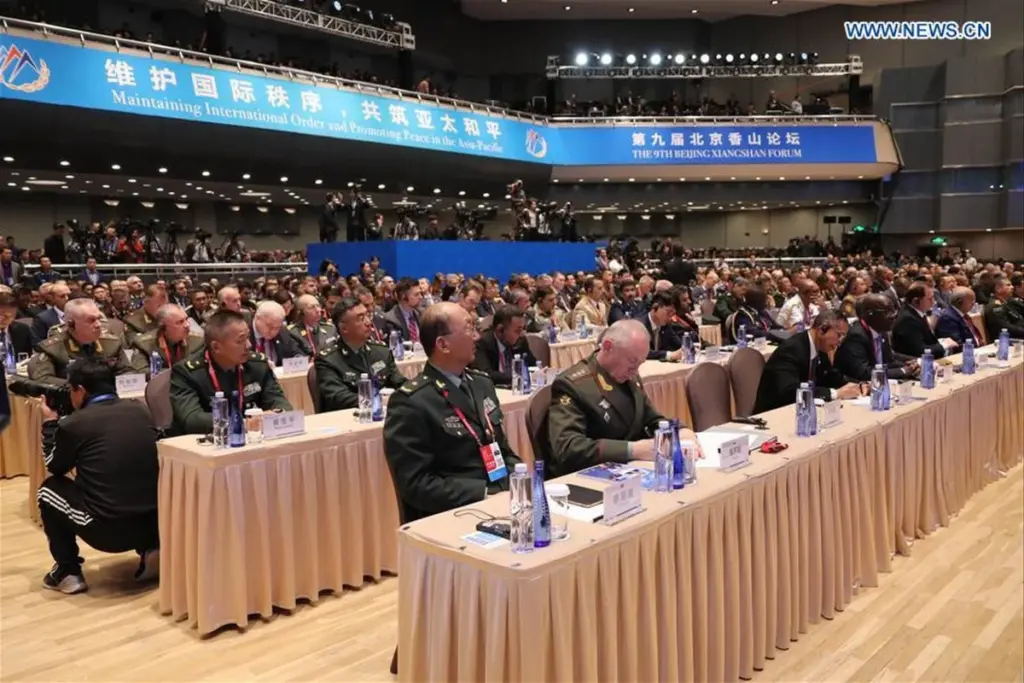 Senior defence officials, including from the Pentagon, will attend the three-day security conference in the Chinese capital
Beijing and Washington are set to restart military talks, but their geopolitical rivalry will likely be a focus at the gathering
Beijing is expected to restart military communication with Washington when it hosts a security forum from Sunday, but analysts say issues like Taiwan and the South China Sea will make it challenging. The three-day Xiangshan Forum – seen as Beijing's answer to the Shangri-La Dialogue in Singapore – has not been held in person for four years because of the Covid-19 pandemic. China's defence ministry on Thursday said it was expecting bigger numbers at the forum, and more senior officials, than in previous years. "In particular, there is a big increase in representation from developing countries and international and regional organisations," said Senior Colonel Wu Qian, a ministry spokesman. "We hope to see broader and more in-depth discussions … and a greater intelligent contribution to world peace and stability."
The Pentagon has confirmed it will send a delegation led by Xanthi Carras, principal director in the office of the deputy assistant secretary of defence for China, Taiwan and Mongolia. Carras is not as senior as the defence officials the US has previously sent to the forum but it is the first Pentagon delegation to travel to China since 2019.
https://www.scmp.com/news/china/military/article/3239444/why-xiangshan-forum-could-be-useful-opportunity-us-china-military-ties
Comment: I find it interesting that the idea of the beginning of renewed Washington-Beijing military contacts is what leads in this South China Morning Post article. This comes after China has sacked its defense chief General Li Shangfu with no explanation. Perhaps the CCP sees the world going to hell in a hand basket and decided it's a poor time for there to be no avenue for dialog between Beijing and Washington. Between the Middle East on fire and the war in Ukraine, the state of China's Belt and Road Initiative is teetering on the rim of the crapper. In spite of the old Chinese saying, I doubt Beijing sees a lot of opportunity in this chaos. As the SCMP article points out, both China and the US have an interest in seeking stability in the Middle East and may find common ground in seeking to deescalate tensions.
TTG