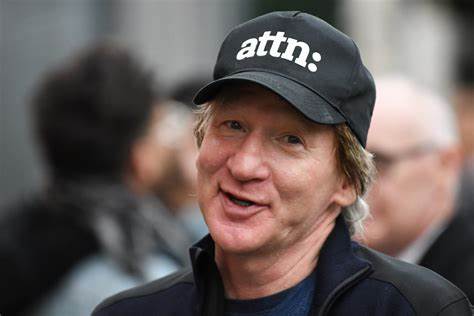 "Liberals are becoming way too snide.
Liberals are paralyzed by woke culture.
Liberals keep sounding apocalyptic alarms about the dreadful state of society when things have actually gotten much better.https://fe343b89b85c297429cc78b4bbfd0885.safeframe.googlesyndication.com/safeframe/1-0-38/html/container.html
Those aren't my words, though much of it boils down to common sense. It's what some leading left-wingers are saying these days.
And it's an important conversation. Since the left-leaning media are heavily focused on the fringes of conservatism, especially in this conspiratorial age, the outrages and excesses of their own side often go overlooked.
That's why it draws outsized attention when someone like Jon Stewart, the left's favorite comedian, implicitly rebukes his ideological brethren by proclaiming that, of course, the Wuhan lab-leak theory is not looney tunes but likely.
The latest blast from the late-night world comes from Bill Maher. The HBO host went off on liberal nuttiness, as he is increasingly wont to do. That doesn't mean that Maher, who at times is a big-time Democratic donor, doesn't still rip Republicans to shreds. But he is intellectually honest enough to be repelled by idiocy on the left.
"His audience laughed uncertainly," Peggy Noonan said in her Wall Street Journal column. "You could tell they didn't want to get caught laughing at the wrong thing and weren't certain what the wrong thing was. Normally they're asked to laugh at right-wing idiocy, which is never in short supply."
Seizing on the term "progressophobia," Maher called it "a brain disorder that strikes liberals and makes them incapable of recognizing progress. It's like situational blindness, only what you can't see is that your dorm in 2021 is better than the South before the Civil War."
Comments: No! No! Don't tell them that! They might actually believe you and start acting like other than Marxist revolutionaries. We want them to run just as they are! pl
https://www.foxnews.com/media/bill-mahers-woke-up-call-liberal-nuttiness-is-off-the-rails-and-ultimately-boring