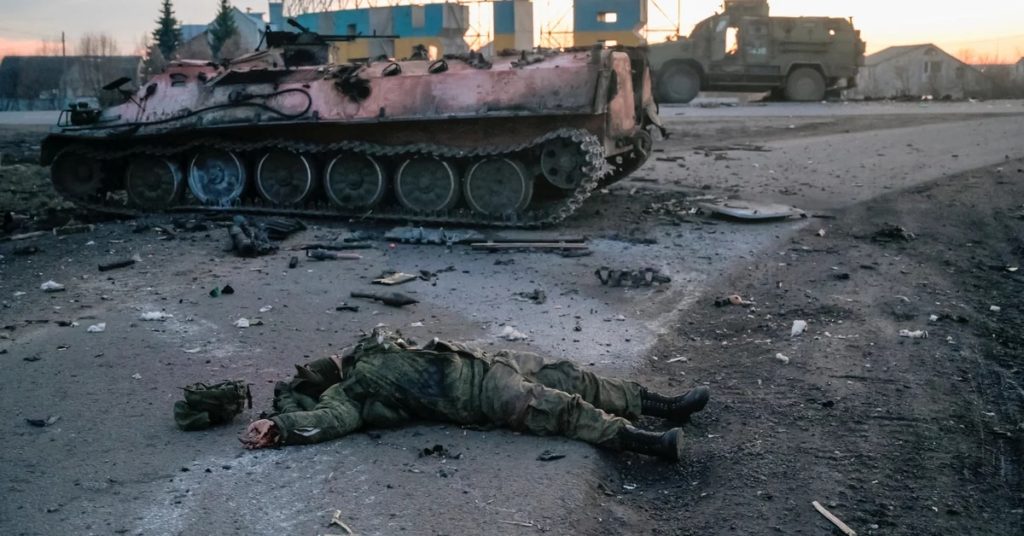 "Moscow signaled on Friday it was scaling back its ambitions in Ukraine to focus on territory claimed by Russian-backed separatists as Ukrainian forces went on the offensive to recapture towns on the outskirts of the capital Kyiv.
In the first big sign that Western sanctions on Moscow were impacting investment from China, sources said state-run Sinopec Group, Asia's biggest oil refiner, halted talks on a petrochemical investment and a venture to market Russian gas.
In the month since Moscow launched its invasion of Ukraine, Russian troops have failed to capture any major city. Their assault has met stiff resistance from Ukrainian forces and has been halted outside Kyiv.
The Russians have instead been bombarding and encircling cities, laying waste to residential areas and driving around a quarter of Ukraine's 44 million people from their homes."
Comment: The Ukrainian program has to be to kill as many Russian soldiers as possible. Killing general officers is undoubtedly very gratifying but killing and wounding conscripts is likely to have the greatest effect on the Russian home front. pl
Ukraine Says 300 Died in Theater Attack, Hunger Grips Cities | Newsmax.com
Russia-Ukraine latest news: Kremlin to focus on 'complete liberation' of Donbas region (telegraph.co.uk)