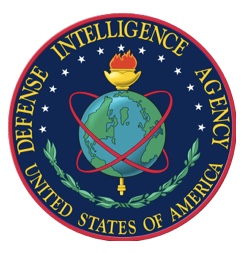 "The Free Beacon reports that U.S. intelligence officials haven't come to a conclusion about whether or not the students being investigated were spies, but RedState is told that whether or not one wants to use the term "spy," those students were sent back to the United States with specific information-gathering directives with the purpose of helping Beijing understand the US government's response to the pandemic at a much deeper level than they could through publicly-available documents. Those students (spies) were charged with reporting back on public policy changes, economic response and damage, impacts on the healthcare system (equipment/hospital bed shortages, etc), supply chain impacts (including how long it took things like semiconductors from China to reach the United States), civil unrest, and more.
In addition, Dong has provided DIA with the following information:
Early pathogenic studies of the virus we now know as SARS-CoV-2
Models of predicted COVID-19 spread and damage to the US and the world
Financial records detailing which exact organizations and governments funded the research on SARS-CoV-2 and other biological warfare research
Names of US citizens who provide intel to China
Names of Chinese spies working in the US or attending US universities
Financial records showing US businessmen and public officials who've received money from the Chinese government
Details of meetings US government officials had (perhaps unwittingly) with Chinese spies and members of Russia's SVR
How the Chinese government gained access to a CIA communications system, leading to the death of dozens of Chinese people who were working with the CIA
Dong also has provided DIA with copies of the contents of the hard drive on Hunter Biden's laptop, showing the information the Chinese government has about Hunter's pornography problem and about his (and Joe's) business dealings with Chinese entities. Some of the files on Dong has provided shine a light on just how it was that the sale of Henniges Automotive (and their stealth technology) to Chinese military manufacturer AVIC Auto was approved.
Again, according to sources, Dong told DIA debriefers that at least a third of Chinese students attending US universities are PLA assets or part of the Thousand Talents Plan and that many of the students are here under pseudonyms. One reason for using pseudonyms is that many of these students are the children of high-ranking military and party leaders.
As we initially reported, DIA has high confidence in the veracity of Dong's claims. The fact that since our original report, which was pooh-poohed by Langley apologists, the New York Times published a rare interview with Dr. Shi Zhengli (the WIV "Bat Woman"), ABC News has started an "investigation" into COVID-19 origins, and now the actual name of the defector has been published in an anti-Trump, CIA-friendly blog, demonstrates what sources told RedState today: "This defector has the rest of the intelligence community and the LEO community scared sh**less.""
Comment: OK pilgrim turcopoles, here is the deal. This man, as Chinese counter-intelligence boss looked around the IC and decided that he was most likely to survive an internal leak if he defected to DIA. That means that in spite of the fact that DIA had an internal Chinese mole (recently arrested at DIA request by the FBI), the rest of the agencies are worse in the level in Chinese intelligence penetration not only of their analytic people but also of their operations staff. How do I know that? Material from the defector (Dong) would not normally be shared with analysts if it had his name in it. His identity would be held in operational channels.
Clearly, this man believes that; CIA. army intelligence, naval intelligence, USAF intelligence and all the rest are heavily penetrated. pl
Revision Comment: A senior Chinese defector under US IC protection has surfaced in the last day or so to outline the level of perfidy in Chinese propaganda concerning COVID-19 and his displeasure in the fact that the US is not paying enough attention to what he says. Was this Dong Jing Wei. I do not know. pl
phttps://www.zerohedge.com/political/chinese-defectors-identity-confirmed-was-top-counterintelligence-official-redstate