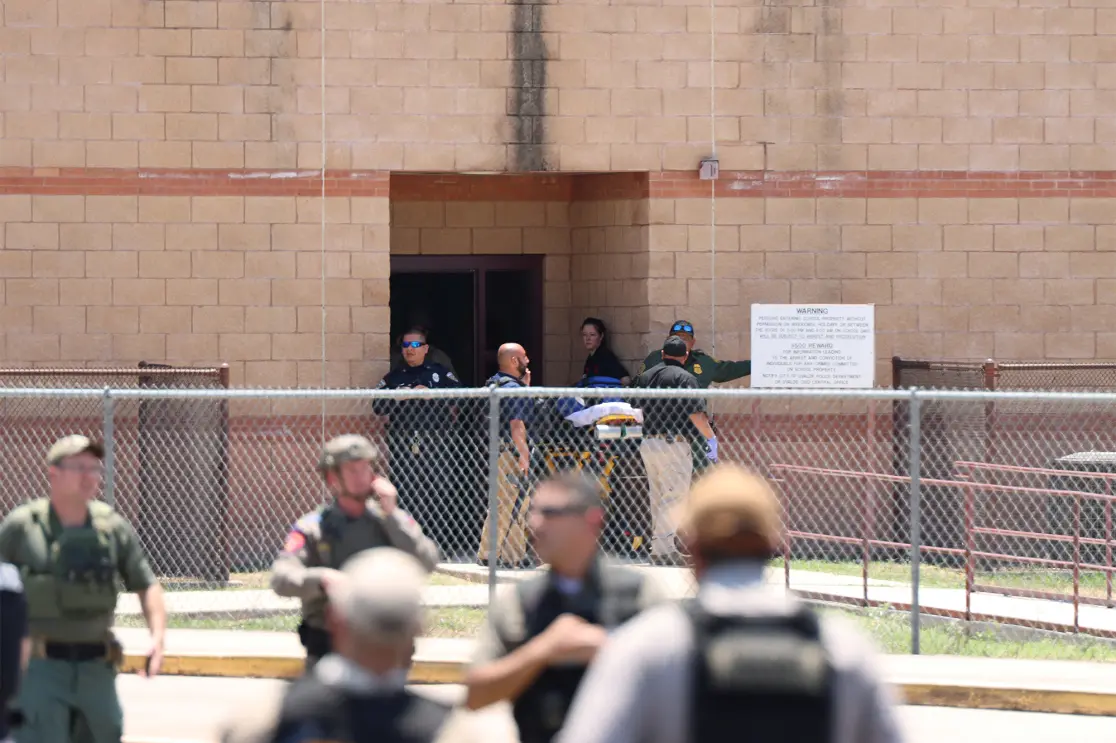 "A teacher who authorities initially believed propped open a door at Robb Elementary School that gunman Salvador Ramos used to enter actually closed the door shut, but it didn't lock, state police revealed Tuesday.
Investigators say the teacher removed the rock she used to prop the door open, but then closed it when she saw the 18-year-old shooter crash the truck he was driving, said Travis Considine, chief communications officer for the Texas Department of Public Safety.
But the teacher didn't know the door didn't lock behind her, Considine said.
"She came back out while on her phone, she heard someone yell, 'He has a gun!', she saw him jump the fence and that he had a gun, so she ran back inside," once she removed the rock, Considine said.
"We did verify she closed the door. The door did not lock. We know that much and now investigators are looking into why it did not lock."
Ramos shot his grandmother in the face before he stole her truck and crashed it near the school where he shot and killed 19 children and two teachers."
Comment: IMO the door did not lock because she let it close too gently. Unfortunately, there are probably no local, state or federal statutes that punish stupidity. Perhaps there is one that requires all but the front entrance to be locked. I hope so, because then some level of government can get a piece of her and not the nice way. Salvador Ramos is dead, killed by the hero BP man who rose from a barber's chair to borrow a shotgun, race to the school and then kill the little bastard.
19 little children and two teachers (not the door lady) died while the local constabulary stood around outside with their thumbs up their butts waiting for someone to come and relieve their fear. For shame. pl'
Door that Salvador Ramos entered was closed but didn't lock: police (nypost.com)