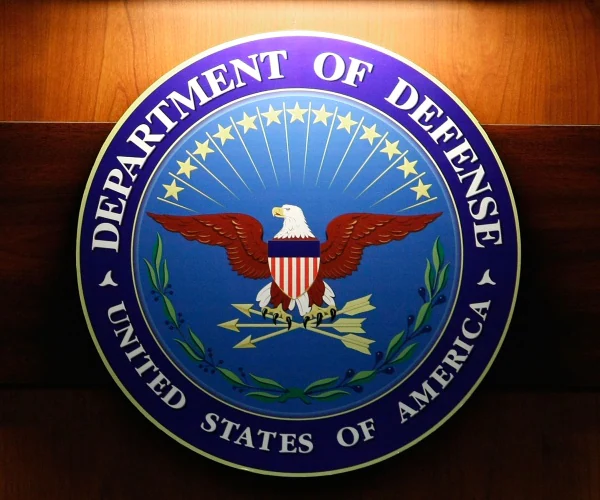 "A recent Senate recommendation that controversial Department of Defense training on countering so-called extremism in the ranks "should be discontinued" represented a surprising rebuke of the progressive doctrines creeping into the armed forces – and it was delivered by a Congress that too often has been loath to assert its oversight role and push back on "woke" Pentagon politics.
The Senate Armed Services Committee initially approved the report language by a close 14-12 vote. The deciding vote was Sen. Angus King, I-Maine, who typically caucuses with Democrats but voted with Republicans on the Senate panel.
Though the vote took place in June, the report wasn't released until last week. After the initial vote on the language, the committee then voted 23-3 to fully advance the measure – including the language in the report – a very significant, and decidedly bi-partisan vote.
The report contended that, despite hype from the Biden administration and some Democrat members of Congress, true cases of extremism in the ranks were "rare."
The key DOD instruction addressing "extremist" activities was re-issued on Dec. 20, 2021 by Secretary of Defense Lloyd Austin's "Countering Extremist Activities Working Group." That contingent was led by a Biden administration appointee named Bishop Garrison. As someone who was involved with earlier iterations of this working group, I can assure you the current focus is radically different than what it had been during the administration of former President George W. Bush.
The title of the relevant Defense Department instruction is "Handling Protest, Extremist, and Criminal Gang Activities Among Members of the Armed Forces." Several aspects of this issuance are concerning. But it's worth highlighting one portion that says a service member is prohibited from attending off-post demonstrations that "constitute a breach of law and order" – a decidedly overly broad description.
This raises a slew of questions for those in uniform.
For instance, imagine attending a large rally for a presidential candidate – who happens not to be a member of the incumbent commander-in-chief's party – and while the event is proceeding, the huge attendance overwhelms the venue's parking and seating capabilities. Would a service member now be in breach of this DOD instruction?
What happens if that same person attends a peaceful gathering during which a small element of the crowd turns violent? Are they in violation of DOD guidance? What if another government agency is covertly involved in instigating the incident?"
Comment: IMO the Biden admin has been attempting to purge the armed forces of conservative members and in this they have had the cooperation and support of careerist generals and admirals who care for nothing but themselves.
If you want to find a reason why all the armed forces have failed to meet their recruiting goals this year you should look at this issue. pl
Congress Strikes Bipartisan Blow Against 'Woke' Pentagon Policies | Newsmax.com