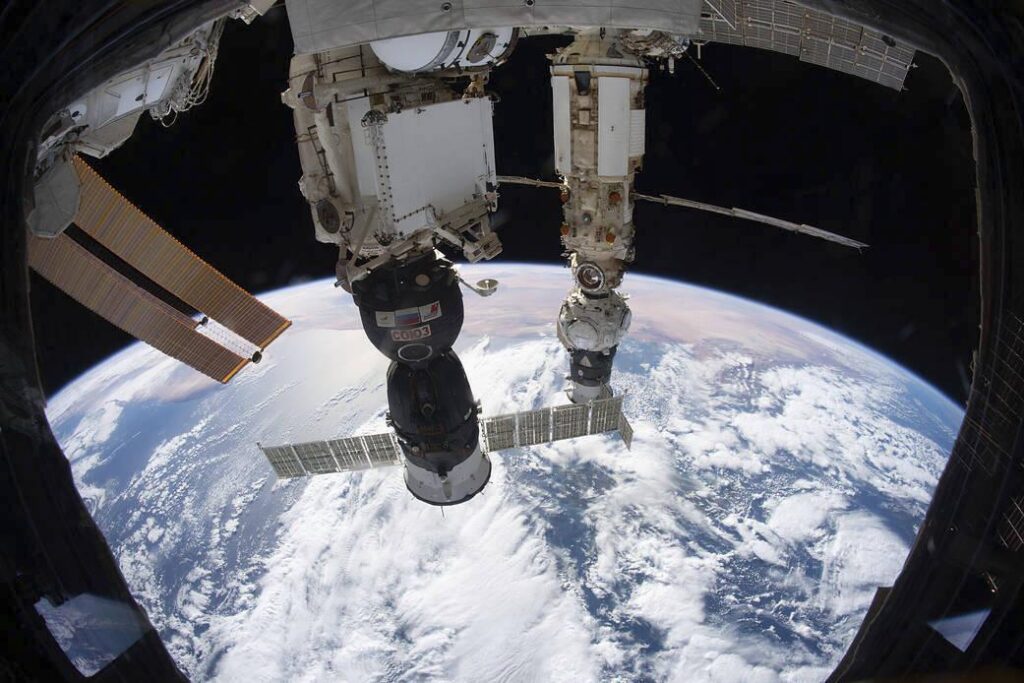 MOSCOW (AP) — Russia will pull out of the International Space Station after 2024 and focus on building its own orbiting outpost, the country's new space chief said Tuesday amid high tensions between Moscow and the West over the fighting in Ukraine. The announcement, while not unexpected, throws into question the future of the 24-year-old space station, with experts saying it would be extremely difficult — perhaps a "nightmare," by one reckoning — to keep it running without the Russians. NASA and its partners had hoped to continue operating it until 2030.
"The decision to leave the station after 2024 has been made," Yuri Borisov, appointed this month to lead the Russian space agency, Roscosmos, said during a meeting with President Vladimir Putin. He added: "I think that by that time we will start forming a Russian orbiting station."
The space station has long been a symbol of post-Cold War international teamwork in the name of science but is now one of the last areas of cooperation between the U.S. and the Kremlin. NASA had no immediate comment.
U.S. State Department spokesman Ned Price called the announcement "an unfortunate development" given the "valuable professional collaboration our space agencies have had over the years." National Security Council spokesperson John Kirby said the U.S. is "exploring options" for dealing with a Russian withdrawal.
https://apnews.com/article/russia-ukraine-putin-science-241e789005f6375eeac3189acbdbc140
Comment: Quite a shame considering the length and breadth of American-Soviet cooperation in space even during the height of the Cold War. But this is an open ended announcement. After 2024 could easily turn into 2030. It may be all for dramatic effect. 
In other space news, China launched a lab module for their space station a few days ago. It linked up successfully only thirteen hours after launch. That's impressive in itself. The second and final lab module will be launched later this year. What's not so impressive is that the booster for this lab module will make an uncontrolled reentry into the atmosphere in a week. It's a big booster and there's no assurance that it will burn up on reentry. We don't know where it might land. China doesn't seem too concerned. Not very considerate, these Chinese space types.
TTG