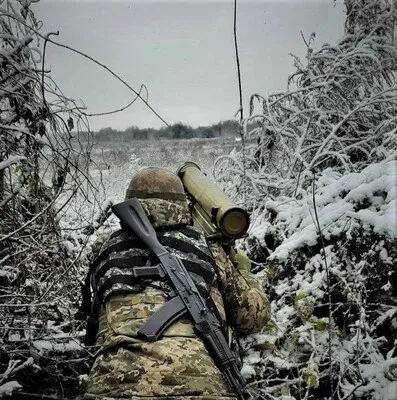 General Gerasimov was not appointed to defend current Russian-occupied territory in Ukraine. This was the strategy of his predecessor General Surovikin, and it clearly was not what President Putin was after in his Ukrainian invasion commander. Therefore, Gerasimov will be under pressure from Putin to deliver fast results in early 2023. Putin will definitely want something to talk about by the one year anniversary of his invasion.
However, as we have seen from the first day of this invasion, Putin wanting battlefield victories and Putin getting battlefield victories are two very different things. The courage, resilience and ingenuity of the Ukrainian Armed Forces (supported with western weapons and munitions) has seen to that. Despite the influx of tens of thousands of mobilised troops, it is highly likely that there will again be a gap between Putin's expectations for the 2023 offensive operations of the Russian military in Ukraine, and their capacity to actually deliver their results.
In summary, it is almost certain that the Russian Army in Ukraine will undertake offensive operations to meet Putin's political objectives of securing his annexed territory in the coming weeks and months. The Ukrainians will be doing everything humanly possible to estimate the most likely areas where these offensives will take place.
Because, if they can do this, they may be able to both blunt the Russian attacks while undertaking their own offensives to recapture Ukrainian territory. And that, as President Zelensky has forecast, is a critical humanitarian, political and military imperative for the coming year.
https://mickryan.substack.com/p/divining-russias-main-effort-in-2023
Comment: This is the last few paragraphs of an article by retired Australian Major General Mick Ryan. The full article is well worth a read.
I'm not alone in thinking the Russian winter offensive is already underway. The continuing 58th CAA attacks on Vuhledar are part of this offensive. So are the long running assaults in the Bakhmut area, where the Wagner Group and their convict meat have been reinforced with Russian Army units. Now the Russians, reinforced with VDV troops, are conducting limited attacks north and south of Kreminna/Svatove. Unless Gerasimov's plan is merely to keep the Ukrainians off balance in the hope of staving off any impending Ukrainian offensive, I see no good military reason for Russia to be spreading their clearly limited offensive power across such a wide front. However, all these offensive actions are in line with Gerasimov's marching orders to conquer the Donbas territory that Putin has already proclaimed to be part of Russia.  
Perhaps Gerasimov is gambling that one of these efforts will yield enough success that it will be worth reinforcing. Of the three efforts, the Bakhmut offensive has at least yielded some success. They captured Soledar and have also advanced south of Bakhmut. They may eventually take Bakhmut or force the Ukrainians to give it up at a cost of many months of heavy fighting and tens of thousands of Putin's troops, mercenaries and convicts. Taking Bakhmut would not be meaningless. It is now a necessary step to trying to take Slovyansk and Kramatorsk, the real objective in Donbas. With last year's loss of Izyum and Lyman to Ukraine's Kharkiv counteroffensive, the hope for a pincer move on Slovyansk and Kramatorsk were dashed and Bakhmut became the only way forward. Unfortunately for the Russians, the entire area of Slovyansk and Kramatorsk is a fortress. Putin will lose a lot more time and a lot more dead and maimed Russians before the gates of Slovyansk and Kramatorsk.
The other two areas of Russian offensive activities may be spoiling attacks. The Russians cannot afford the loss of of Kreminna and/or Svatove. A loss there would put Ukrainian forces within striking distance of Starobilisk, a critical transportation hub for Russian forces in the Donbas. The Russians also fear a buildup of Ukrainian forces in the Vuhledar area for a potential Ukrainian drive towards Mariupol or further west towards Melitopol. Any one of these axes of advance is a likely candidate for a combined arms counteroffensive with meaningful quantities of Western armor, IFVs, artillery and missiles fully integrated into Ukrainian combat brigades.
TTG