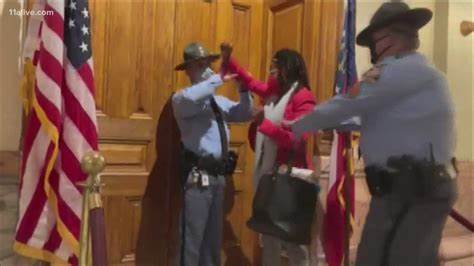 " … the election bill was approved by the state's Republican-controlled legislature.
It calls for changing the rules and processes for requesting an absentee ballot, including requiring voters to present valid forms of photo identification. It also limits drop boxes and the early voting period for runoffs."
"The new law also allows the state to take over county elections or remove local elections officials if there is a determined need to intervene.
Further, it prevents food and beverages from being provided by outside groups to voters waiting in line to cast their ballots."
"Georgia was one of the key states that the Trump campaign focused on as it honed in on unfounded claims of voter fraud during and after the 2020 presidential election. Democrat Joe Biden narrowly won Georgia by roughly 12,000 votes."
Comment: IMO, this new state law, if had existed and had been judged constitutional by the federal courts, would have prevented a Democratic victory in Georgia in the presidential election and there would have been no run-off in the two senate races. In other words, I think the Democrats successfully stuffed the ballot boxes in a number of ingenious ways. pl
https://www.foxnews.com/politics/georgias-election-overhaul-bill-passes