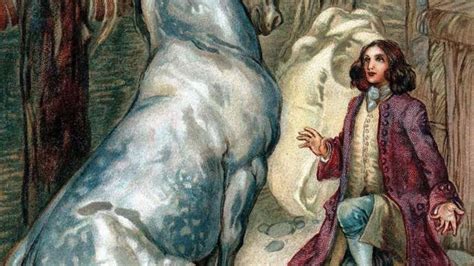 by Willy B
What if Jonathan Swift were to re-appear today to add a fifth book to the Gulliver's account of Travels Into Several Remote Nations of the World? Secondly, what of he were to make the Pentagon the scene of that fifth book? What would Gulliver find there? Recent news reports might suggest that he would find that the Höuyhnhnms have truly taken over the Department of Defense. After years of tireless efforts, they have finally trained themselves to believe that computers can predict human behavior.

US Indo-Pacific Command claims to have developed an artificial intelligence tool that will predict for it what Chinese reactions will be to particular US provocations. It was shown to Deputy Secretary of Defense Kathleen Hicks during a stop in Hawaii on Dec. 15. "With the spectrum of conflict and the challenge sets spanning down into the grey zone, what you see is the need to be looking at a far broader set of indicators, weaving that together and then understanding the threat interaction," Hicks told a Reuters reporter traveling with her. The tool calculates "strategic friction," a defense official said. It looks at data since early 2020 and evaluates significant activities that had impacted U.S.-Sino relations. The computer-based system will help the Pentagon predict whether certain actions will provoke an outsized Chinese reaction, the official claimed. It seems that the brains behind this "tool" have no understanding of cognitive human behavior and so they've programmed a machine–which cannot possibly be cognitive–to do their thinking for them.

The unnamed official further claimed that the tool provides visibility across a variety of activities such as congressional visits to Taiwan, arms sales to allies in the region, or when several U.S. ships sailing through the Taiwan Strait could provoke an outsized or unintended Chinese reaction.
On second thought, maybe Gulliver has already been to the Pentagon. Willy B