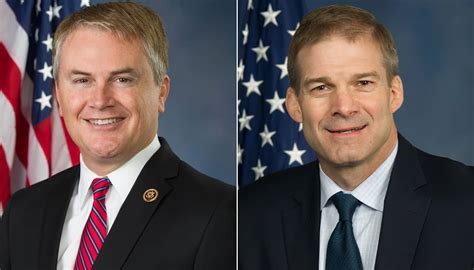 "Republican Reps. James Comer and Jim Jordan alleged at a press conference Thursday that President Biden was actively involved in overseas business dealings alongside his son Hunter.
Comer, citing whistleblowers, asserted that the Biden family "flourished and became millionaires by simply offering access to the family."
"Was Joe Biden directly involved with Hunter Biden's business deals, and is he compromised? That's our investigation," Comer said."
"Comer is the incoming chair of the House Oversight Committee and Jordan is expected to soon chair the Judiciary Committee.
The representatives alleged that Hunter Biden and Joe Biden participated in "waste, fraud, and abuse" in international business dealings.
The Republicans released a report Thursday outlining their findings."
Comment: The report is enclosed.
I watched this presser in its entirety. These men and their colleagues are IMO determined to press home what they describe as "an investigation of Joe Biden, not Hunter." Other Republicans want to hold back but not these. IMO, they don't think they can drive Biden from office, but they do think that they can ruin his legacy. I agree. pl
House Republicans allege Biden directly involved in business dealings with son Hunter Biden | Fox News