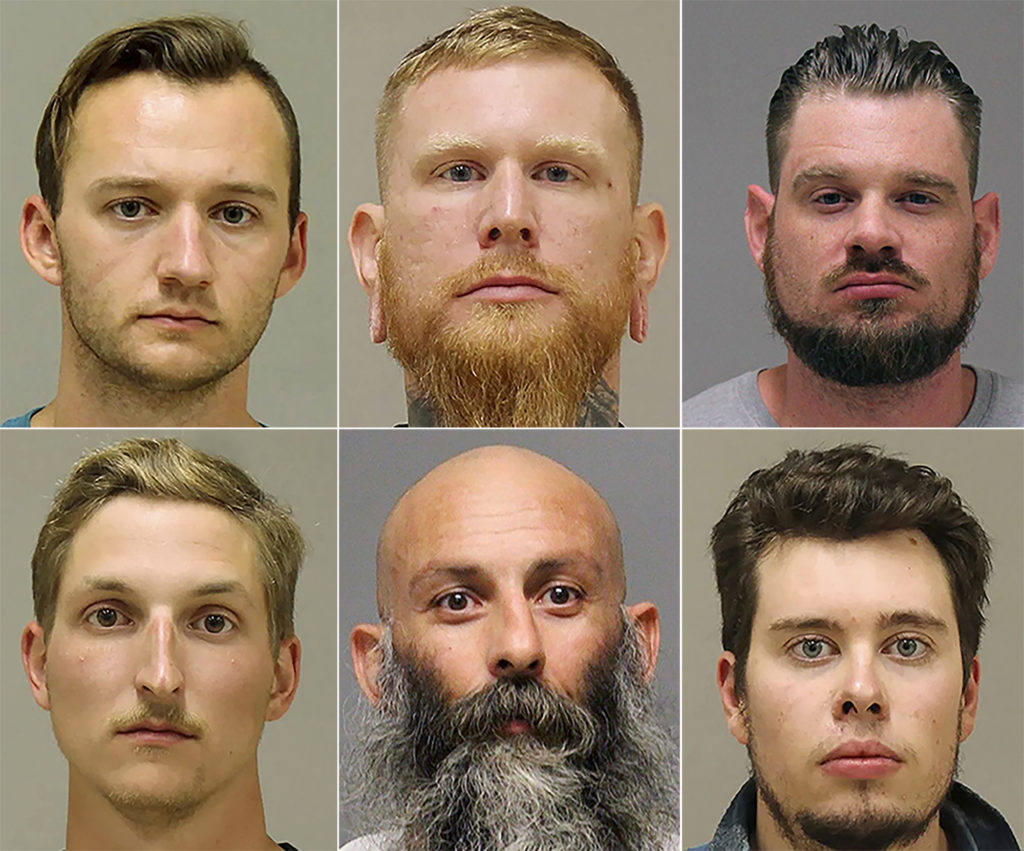 Outside the Michigan courthouse where a jury did not convict any of the four men charged with planning to kidnap Gov. Gretchen Whitmer, a defense lawyer said jurors saw the alleged plot as what it was: Dirty FBI tactics and "rough talk."
The men — who were heard on audio during the trial talking about killing Whitmer, blowing up a bridge and other violence — didn't say anything shocking, attorney Michael Hills said. He noted one of the defense witnesses he considered calling to testify planned to assert that he's "heard worse from pregnant mothers up on the Capitol."
"If I don't like the governor and it's rough talk, I can do that in our country. That's what's beautiful about this country. That's what's great about it," Hills said. "So hurrah, freedom in America. It's still here."
But to others, Friday's outcome following a weekslong trial was a chilling reminder that the political violence that is raging across the U.S. too often goes unpunished. From attacks on social media and elsewhere that disproportionately affect women lawmakers, to the Jan. 6 insurrection at the U.S. Capitol and the plan to abduct Whitmer, people are increasingly angry and feeling emboldened to act on it, they say.
https://apnews.com/article/whitmer-kidnap-plot-trial-adam-fox-gretchen-whitmer-presidential-elections-violence-e2f805952538cdbef69c3dca82ddbfd8
Comment: I see freedom. I also see serious over reach and unethical behavior by the FBI. Entrapment should not be tolerated. The Feds and cops up and down the line are often far too eager to incite a bunch of shit talking losers into something indictable and convictable. How many drug cases and terrorist cases are built upon some undercover agent actively convincing some sad sack to go beyond the shit talking stage?
Damned near everybody shit talks. I shit talk. SWMBO shit talks. My younger son shit talks. My older son is too serious and quiet to shit talk, but he'll smile at our shit talk. He's the exception. But we're mindful of who's listening. And we can't be convinced by some slick talking undercover agent to turn our shit talk into action. We know better. Some people don't know better and are far too easy to manipulate. Instead of manipulating these people into doing something they don't intend to do or simply can't do without guidance and assistance from undercover agents and informants, why not simply leave them alone or have some large, musclebound G-man advise them not to take this kind of talk past the talking stage… or else. That, in itself, may be unethical or even illegal, but it's far better than manipulating losers into criminal behavior.
TTG