By James Baron / The Free Lance-Star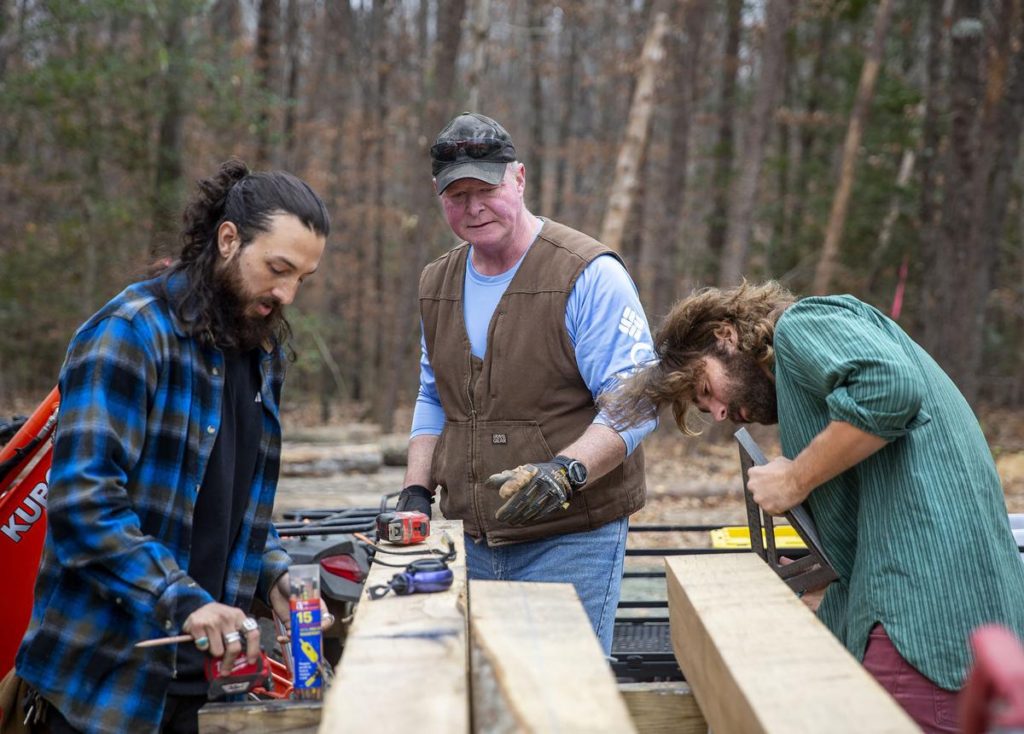 An Army colonel who found relief from post-traumatic stress disorder through an old woodworking craft hopes the same thing that helped him might help others. Roger Lintz says his eventual freedom from PTSD came through working with his hands as a timber framer.
"For me, there's something peaceful about using a chisel on a piece of wood," Lintz said, who was medically discharged from the Army in 2014 after 31 years of service. "It takes time, patience, and when you're done, you've got something really beautiful that will outlast you and many generations after you." After 2½ years of timber framing on his own, Lintz recently opened Old School Timber Framing of Virginia at his Stafford County home, where he holds free Saturday workshops to teach the trade to others. He's already attracted disabled veterans, first responders, law enforcement officers and others seeking something new. (Read the full article below. It also contains a short video. Notice that all retain eight fingers and two thumbs each… a tribute to their skill and craftsmanship.)
https://fredericksburg.com/news/local/inspiring-disabled-army-veteran-helping-others-through-old-school-woodworking-craft/article_6094ff51-3b07-57ee-9e35-ddd9afadbc85.amp.html
Comment: This is another wonderful front page article from my local newspaper. Retired Colonel Lintz and his Old School Timber Framing of Virginia are less than a mile from the site of my earlier post on the roadside Christmas tree. I'll be contacting him before long. I may have found a source for some future project materials.
Timber framing has always been close to my heart. I grew up in a 1840s timber frame glebe house on the town green. My brother, the life-long logger one, discovered a few years ago that the house's framing was all hickory. Our barn was an exquisitely constructed example of timber framing, rather finely finished for a barn. I always wanted to build a timber frame house. That never happened. My youngest brother, however, did build such a house. He cleared his land and milled all his beams and lumber on site. He had a lot of help from his logger and machinist brothers. There wasn't much his infantryman brother could offer. Besides, I was never around. He also got a lot of advice and coaching from several nearby timber framer neighbors. When I first visited his place, I ran my hands over the joinery in erotic rapture. My brothers, all of them, understood.
TTG