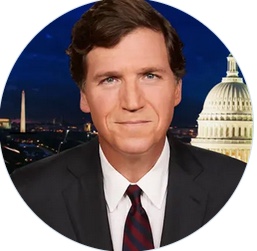 By Robert Willmann
Floating around in the wind are different opinions about why Tucker Carlson no longer has an evening show on the Fox News television network. An assumption seems to be that he was fired and is no longer employed. But that might not be the case. A television network decides which shows to broadcast and who appears on them. Carlson is "off the air" at Fox News, and that is the only thing we can verify.
A written employment contract, which Carlson certainly has, often includes a "non-compete clause", which restricts the person after leaving a company from immediately going to a competing company in the same or similar business [1]. If Fox only cancelled his show and did not terminate his employment, he would continue to be paid under his contract. Depending on what the contract said about his employment duties and his show, the monkey might be on Carlson's back to be the one to terminate his contract, which would then trigger issues about any non-compete clause, what amount of money he would no longer receive, and so forth.
My guess is that Fox did not cancel Carlson's employment contract, and he is technically still an employee.
---
[1] A short, general article about employment contracts in Texas. Part G has a brief description entitled "Covenant Not to Compete/Non-Competition Clauses".
http://www.texasbar.com/AM/Template.cfm?Section=Free_Legal_Information2&Template=/CM/ContentDisplay.cfm&ContentID=35185