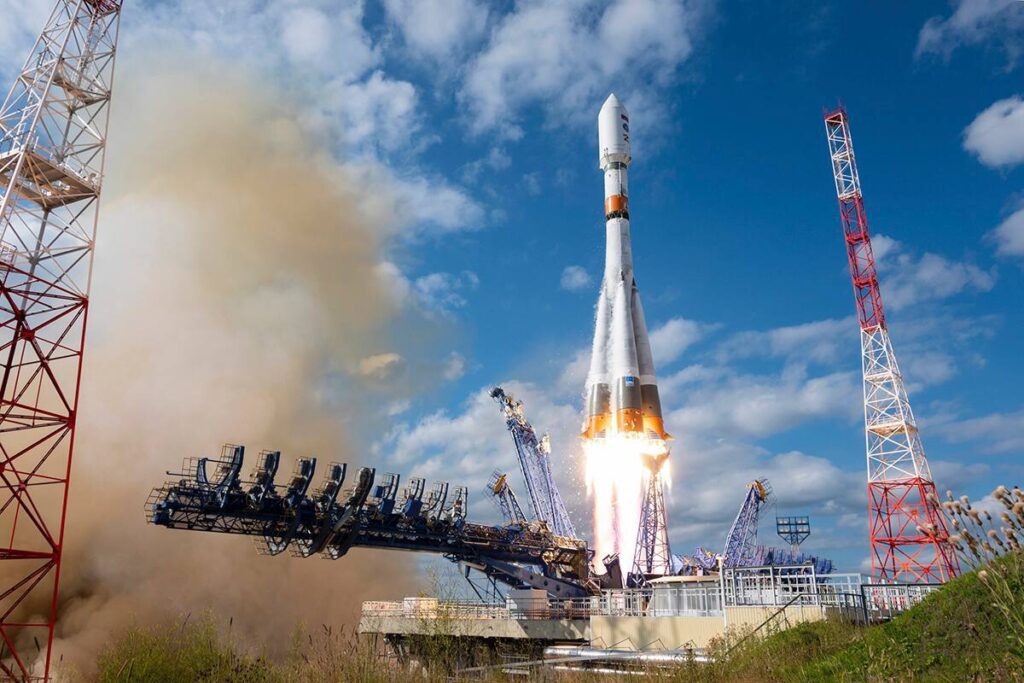 TALLINN, Estonia (AP) — A rocket carrying a lunar landing craft blasted off Friday on Russia's first moon mission in nearly 50 years, racing to land on Earth's satellite ahead of an Indian spacecraft. The launch from Russia's Vostochny spaceport in the Far East of the Luna-25 craft to the moon is Russia's first since 1976 when it was part of the Soviet Union.
The Russian lunar lander is expected to reach the moon on Aug. 23, about the same day as an Indian craft which was launched on July 14. The Russian spacecraft will take about 5.5 days to travel to the moon's vicinity, then spend three to seven days orbiting at about 100 kilometers (62 miles) before heading for the surface.
Only three governments have managed successful moon landings: the Soviet Union, the United States and China. India and Russia are aiming to be the first to land at the moon's south pole. Roscosmos, Russia's space agency, said it wants to show Russia "is a state capable of delivering a payload to the moon," and "ensure Russia's guaranteed access to the moon's surface."
"Study of the moon is not the goal," said Vitaly Egorov, a popular Russian space analyst. "The goal is political competition between two superpowers — China and the USA — and a number of other countries which also want to claim the title of space superpower."
Sanctions imposed on Russia after it invaded Ukraine make it harder for it to access Western technology, impacting its space program. The Luna-25 was initially meant to carry a small moon rover but that idea was abandoned to reduce the weight of the craft for improved reliability, analysts say. "Foreign electronics are lighter, domestic electronics are heavier," Egorov said. "While scientists might have the task of studying lunar water, for Roscosmos the main task is simply to land on the moon — to recover lost Soviet expertise and learn how to perform this task in a new era."
The Luna-25 launched flawlessly from the Vostochny Cosmodrome in Russia's Far East, according to video feed from Roscosmos.
https://www.yahoo.com/news/russia-launch-first-mission-moon-154033576.html
Comment: I just saw this today and thought that the Russians may be going the way of the Chinese by keeping the launches quiet until they know they succeed. Apparently not. This launch was live streamed on RT. I find that reassuring. Although at some point there may be some friction at the Moon's south pole. Everybody's aiming for the same spot.
In other space news, it's been a busy week in spaceflight according to NASA.
https://www.youtube.com/watch?v=rrBHzazdZP8
https://www.nasaspaceflight.com/2023/08/launch-roundup-080623/