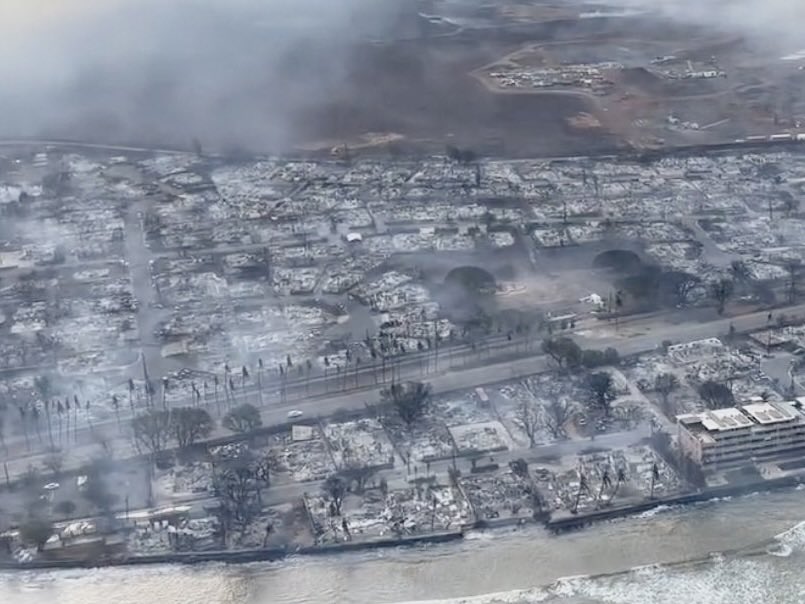 LAHAINA, Hawaii (AP) — A search of the wildfire devastation on the Hawaiian island of Maui on Thursday revealed a wasteland of obliterated neighborhoods and landmarks charred beyond recognition, as the death toll rose to at least 53 and survivors told harrowing tales of narrow escapes with only the clothes on their backs.
A flyover of historic Lahaina showed entire neighborhoods that had been a vibrant vision of color and island life reduced to gray ash. Block after block was nothing but rubble and blackened foundations, including along famous Front Street, where tourists shopped and dined just days ago. Boats in the harbor were scorched, and smoke hovered over the town, which dates to the 1700s and is the biggest community on the island's west side.
"Lahaina, with a few rare exceptions, has been burned down," Hawaii Gov. Josh Green told The Associated Press. More than 1,000 structures were destroyed by fires that were still burning, he said.
The death toll will likely rise as search and rescue operations continue, Green added, and officials expect it will become the state's deadliest natural disaster since a 1961 tsunami killed 61 people on the Big Island.
https://apnews.com/article/hawaii-wildfire-maui-lahaina-f5a7047d407f836f89e90dd7f10faa94
Comment: The death toll from this fast moving fire is shocking. Lahaina is not that big a town. It's located on the normally dry leeward side of Maui and it's structures are largely wood. It is now the fire season with the seasonal dry tradewinds. The dry seasons have been getting progressively longer and dryer over the years. I don't know whether this is a product of climate change or cyclical weather patterns. One man-made factor that increased the fire risk is the prevalence of nonnative grasses, which are especially common on Maui, and are more flammable than indigenous plants. These grasses were introduced as cattle feed on the large, open range cattle ranches.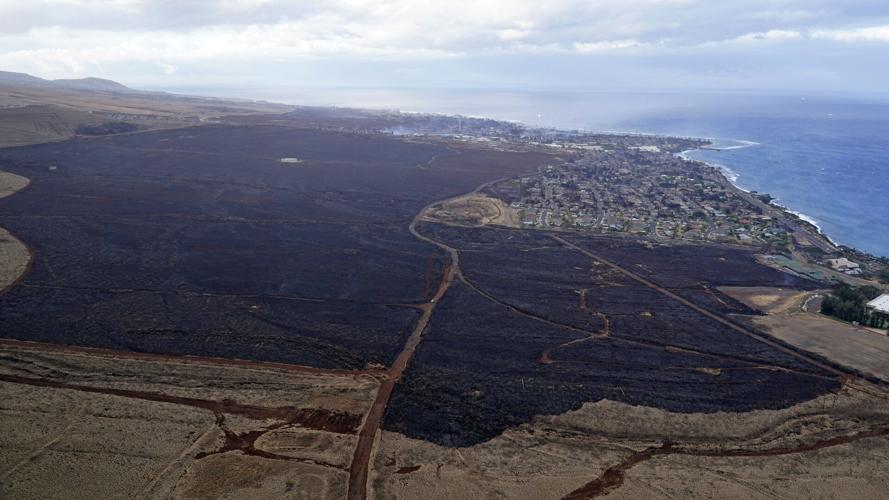 For two years, I spent at least one weekend a month on Maui with our sister company in the Hawaiian National Guard, Company C, 1/299th Infantry. I made a lot of good friends there including a number of paniolos from those cattle ranches. I also spent a lot of time in Lahaina. It probably wasn't quite as touristy back then, but it was an artsy place with reminders of New England whalers everywhere. That's gone now.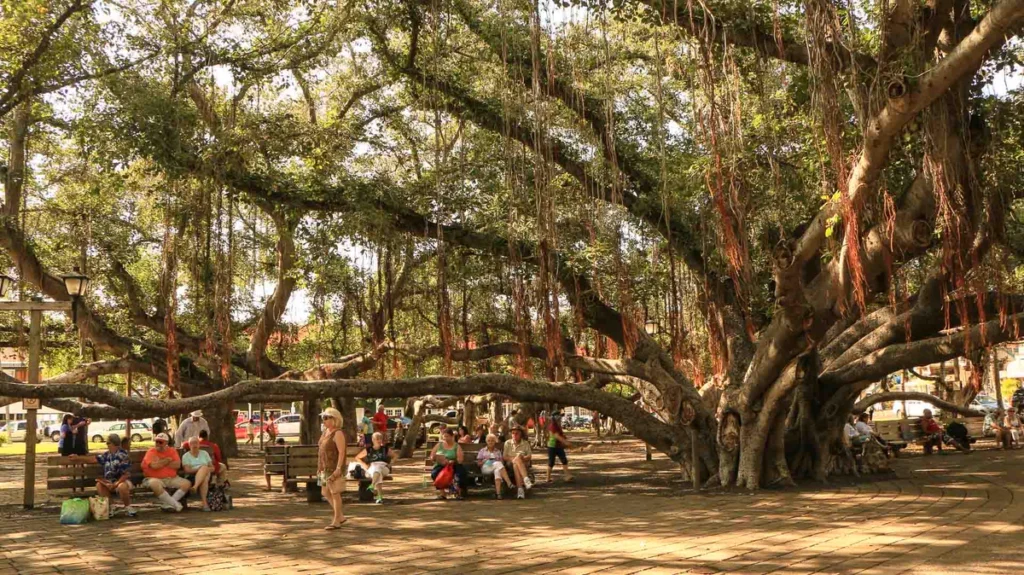 When I first heard of the wildfire, I thought of the old banyan tree. It was planted on April 24, 1873, in Lahaina to mark the 50th anniversary of the arrival of first American Protestant mission, long after the New England whalers left their mark. Initial reports were that the tree was gone, but it remains standing although badly scorched. I hope it makes it. Badly scorched trees often survive wildfires. It's survival will become a potent rally point for the people of Lahaina to literally rise from the ashes. 
The title of this post translates as "Maui is the best," which was often heard among my comrades within Company C, 1/299th Infantry. I heard it  again today during a TV interview with a Maui local. It brought back memories. I am confident the spirit of ohana and "Maui nō ka 'oi" will carry the people of Lahaina through.
TTG