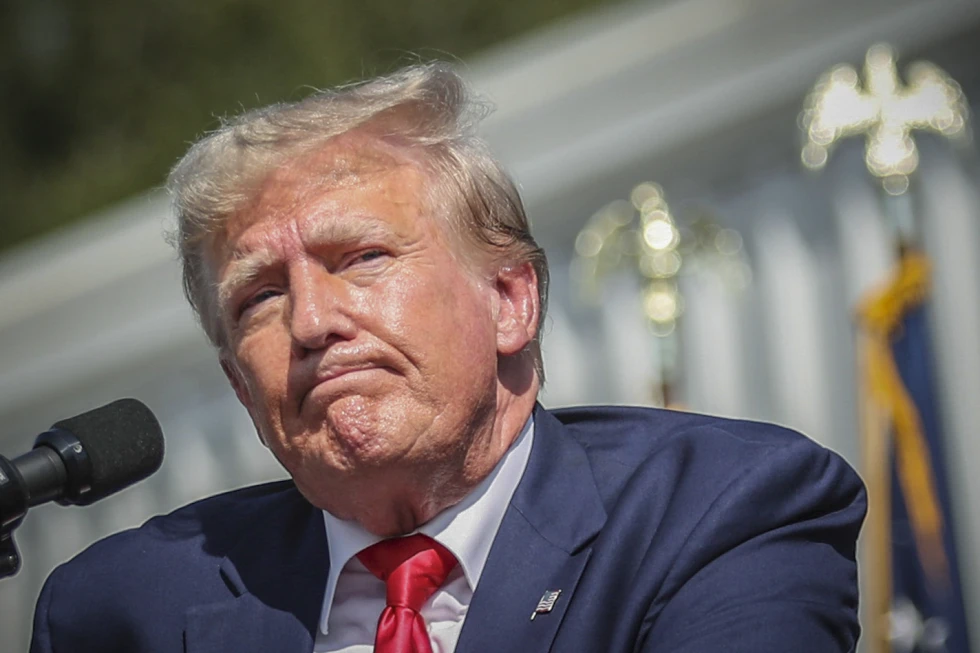 WASHINGTON (AP) — A judge's ruling that Donald Trump committed fraud as he built his real-estate empire tarnishes the former president's image as a business titan and could strip him of his authority to make major decisions about the future of his marquee properties in his home state. The Tuesday order rescinds business licenses as punishment, which could make it difficult or impossible for some of Trump's companies to operate in New York if not successfully appealed. Trump's attorney vowed to appeal, calling the decision "un-American" and part of a campaign to thwart his second bid for the presidency.
WHAT DID THE JUDGE SAY?
Trump and his company massively overvalued his assets, creating "a fantasy world" on the financial statements he gave to banks and others, Judge Arthur Engoron found in a lawsuit brought by the New York attorney general.
Trump's Florida Mar-a-Lago club, for example, was overvalued on one financial statement by as much as 2,300%, the judge found. The former president also lied about the size of his Trump Tower penthouse apartment, claiming it was nearly three times its actual size and worth $327 million, according to the ruling.
That discrepancy from a real estate developer describing his own longtime home "can only be considered fraud," the judge wrote. The exaggerated picture of Trump's wealth could have gotten him more favorable loan terms or lowered insurance costs, the attorney general has argued. The judge rejected Trump's contention that a disclaimer on the financial statements absolved him of any responsibility to verify they were truthful.
https://apnews.com/article/trump-fraud-lawsuit-explainer-judge-business-empire-5e37f1468bd8ef63fff2e284886e3b8c
Comment: I thought about this development over the last week. This says a lot more about the state of US business practices and our society that it says about the business shenanigans of one man. Trump's being a "dirty, rotten scoundrel"  in the New York City real estate world is not exactly a revelation. The real estate business, in general, seems to be a world of half-truths and outright lies with profit as the only moral code. Big time commercial real estate in NYC is just an especially odious strain of the beast. Or is it a most admired strain? Did Trump just happen to be called out for this behavior because he brought too much attention upon his behavior? I suppose his diehard supporters certainly think so.
TTG