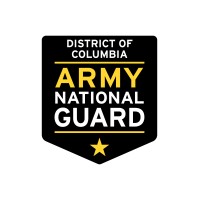 "Defense Secretary Lloyd Austin has turned down a request from Washington, D.C., Mayor Muriel Bowser (D) to deploy the National Guard to help with migrants being bussed into the city from Texas and Arizona, a defense official told The Hill.
Bowser requested the Guard in mid-July in a bid to help the city as Texas Gov. Greg Abbott (R) and Arizona Gov. Doug Ducey (R) bussed thousands of migrants from the southern border to the capital over President Biden's immigration policy.
However, Austin "determined providing this support would negatively impact the readiness of the DCNG and have negative effects on the organization and members," the official said.
"We understand SAMU First Response has received grant funding through FEMA's EFSP [Emergency Food and Shelter Program], and has indicated that sufficient EFSP funds exist at this point to provide migrant assistance," they added."
Comment: Laughable. Because DC is not a state the feds have direct control over its NG, but Joe could have overruled SECDEF sometime between naps. pl
Pentagon denies DC's request for National Guard to help with bussed migrants | The Hill