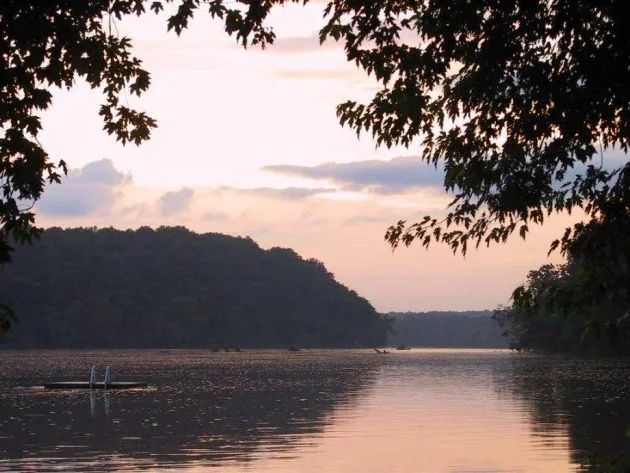 Aside from the obvious benefits the chance to see wildflowers and pileated woodpeckers, the exercise, the insights into the workings of nature – what do I get out of all this? Part of the answer is that regular contact with the earth is as important for me as it was for Antaeus.* Another part (and it may be saying the same thing in a less metaphorical way) is that for a moment I get to evade modern man's almost complete dependence on secondhand information. People now are very largely containerized, physically and even mentally, and without really noticing it we have come to rely on what others tell us about the world beyond our narrow boxes. I suppose this has always been true, but the ratio between the great mass of secondhand data and the small amount we pick up on our own can never have been greater than it is now. It is all too easy to ignore the distinction–to forget that nearly everything has been through a process of selection, organization, and interpretation before we get it. This is a particularly serious danger for professional information-processors like me, but I think the proposition holds for most people. At any rate, the canoe commute does give me a firsthand glimpse of what is going on beyond the various manmade containers I inhabit; I benefit from regular access to information that clearly is unmediated. 
Beyond that, I find it simultaneously humbling and encouraging to be reminded that it is an endless process out there, always and yet never changing. At a less cosmic level it is satisfying to understand from my own experience (to take just one example) why the Eskimos have a vital need for many terms to distinguish among different kinds of ice. And not least, when things seem to be settling into a pattern of sustained wackiness either at home or in the office, a fixed point of reference like the canoe crossing is useful even if it is brief.
There was only one time when the reference point itself seemed to be working loose. One summer morning, when the mist was still heavy on both the Potomac and my brain, I suddenly noticed that the river was full of dozens of squirming beings ten or twelve inches long, each of them with a huge mouth that stuck above the surface. For a long moment I felt as if I had wandered into a Brueghel painting; then I realized that the surface was covered with insect corpses, the result of some sort of mass death upstream, and the squirming beings were catfish that had come up from the bottom to scoop them in. Relieved that the river was still proof against the absurd, I resumed paddling toward a world I knew was not.
https://slate.com/human-interest/2014/09/history-of-the-cia-essay-on-the-agency-s-canoe-commute-club.html
Comment: This is the tail end of an article written by a CIA employee named Robert Sinclair and appearing in the CIA's classified "Studies in Intelligence" in 1984. It was released in 2014 as the result of a FOIA request and appeared in a "Slate" article that year. Earlier today my younger son told me of the story from a short "Men's Journal" article. He's an avid biker and kayaker. He once thought of commuting to work by kayak in Richmond's Shockoe Bottom on the James River. He normally biked to work but thought kayaking would be a nice change. I told him of a plan I and a friend devised to build and use a small hovercraft to commute up the Potomac if we ever had to work at Fort Belvoir or, God forbid, in some DC or Pentagon office. We had the plans from a "Popular Mechanics" article.
But back to the CIA canoeists. I can't think of a better way to start, and end, a day at the office. It would make it all worthwhile as Robert Sinclair relates in the passage quoted above. I can relate. For a seven month stretch, I was temporarily tasked to run the Afghan Task Force in DIA headquarters. It was a plum assignment for a headquarters job, but I hated it. Often the highpoint of the day was the train commute from Quantico to DC along the Potomac River. Watching the sunrise over the river was magical. Even after my happy return to my unique and always exciting collection detachment, those morning views of the river retained their magic. That's why now that I'm retired I spend as much time as I can on the river, in the lakes or wandering the small patch of woods behind my house. It's my cathedral now under the care of a pair of beavers… the monks in the cathedral.
TTG
https://www.mensjournal.com/adventure/declassified-cias-canoe-pool