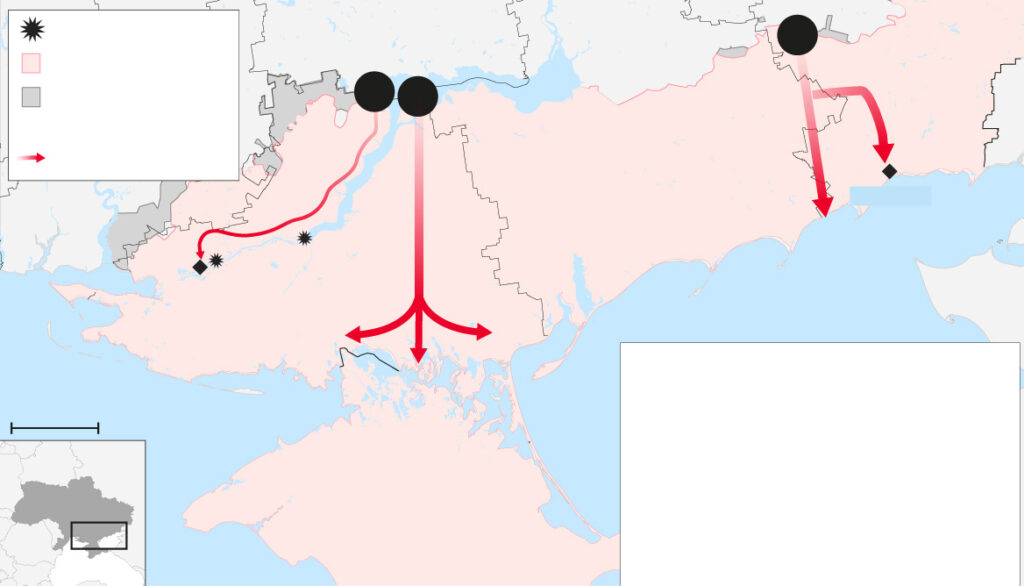 "Russia will help evacuate civilians from the Kherson region after Kremlin-backed authorities there asked for aid following a Ukrainian counter-offensive.
"The government took the decision to organise assistance for the departure of residents of the (Kherson) region to other regions of the country," Russian Deputy Prime Minister Marat Khusnullin said on state television.
Russian forces are likely attempting to consolidate a new front line west from the village of Mylove, according to British intelligence.
A grinding Ukrainian counter-offensive, launched in September, has recaptured swathes of land in the southern Kherson region, with Kyiv's forces edging towards the regional capital, Kherson city.
It was claimed that Vladimir Putin's troops in the southern region had been forced to retreat some 20 kilometres since early October."
Comment: How about this for a deal – Russia withdraws from all of Ukraine except Crimea where a co-dominium with Ukraine is established while at the same time the ethnic Russian bits of the SE Ukraine are made autonomous regions of Ukraine?
Russia to evacuate civilians from Kherson as Ukrainians close in (telegraph.co.uk)