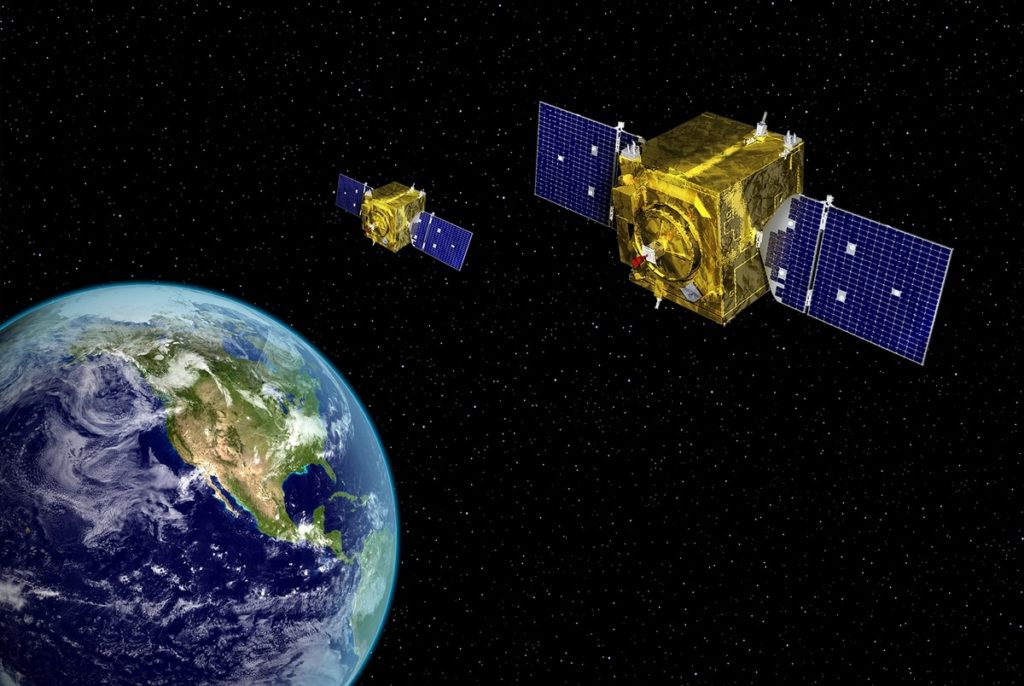 "WASHINGTON — The U.S. Space Force has signed a new memorandum of understanding with the National Aeronautics and Space Administration, laying out areas for collaboration between the main military and civilian space organizations within the U.S. government. The five-page document outlines areas for collaboration, including human spaceflight, space policy, space transportation, standards and best practices for planetary defense. The agreement replaces a similar 14-year-old memorandum between NASA and U.S. Air Force Space Command, the organization that has since morphed into the Space Force."
"NASA and the military share a long history dating back to the late 1950s; there is power in our partnership," said Space Force Chief of Space Operations General John "Jay" Raymond during a Sept. 22 Mitchell Institute event. "A secure, stable, and accessible space domain underpins our nation's security, prosperity and scientific achievement. Space Force looks forward to future collaboration, as NASA pushes farther into the universe for the benefit of all."
"The memorandum puts increased focus on cislunar space, the area beyond geostationary orbit that encompasses activities around the moon. According to the document, both the Space Force and NASA need to increase their Space Domain Awareness of cislunar space, but are at the limits of their current capabilities."
Comment: This new MOU still leaves the mission of planetary defense with NASA. I'm sure that's a disappointment to some, but who else is NASA going to call for assistance in that mission?
Beyond that, the Space Force is definitely looking beyond low Earth orbit (LEO) and gazing at the Earth's surface. Space Force and the Space Development Agency (SDA) are developing a four tiered force structure to monitor cislunar space. First, Space Force has LEO satellites looking outward for any threat from beyond LEO. The second tier is a system of geosynchronous orbit satellites capable of maneuvering to the immediate vicinity of a threat known as the Geosynchronous Space Situational Awareness Program. These geosynchronous satellites are multipurpose. They also look down on LEO, atmospheric and ground targets. They can also function as a backup to our LEO communications and navigation satellites. Smart move.
The next two layers are under development. The third layer will be two highly elliptical orbiting satellites for detecting objects in deep space. The fourth layer under development is a fleet of three semi-autonomous advanced maneuvering vehicles operating in cislunar space. They will also be used to detect and track hypersonic weapons and also provide redundant communications and navigational coverage to combatant commands. Their primary mission will be to rendezvous with any vehicle approaching from deep space or the Moon to determine its intent. The SDA insists these semi-autonomous vehicles are not to be armed and are not offensive weapons. At least that's the plan right now.
I imagine the real capabilities of any of these existing or planned satellites are closely held. I also imagine that Space Force personnel will be mostly stationed at launch sites and control rooms far into the future launching and operating robotic vehicles. Sure they could operate from a cislunar space station or the Moon surface, but would only offer easily destroyed targets for any space capable adversary. Space Force planners surely realize this. They know our LEO satellites with be destroyed or knocked out by EW in large numbers in a conflict. Their plan for this is to be capable of launching a butt load of redundant meshed satellites and replace them as fast as they are knocked out.
Lastly, I imagine these cislunar looking satellites would be ideal for detecting any of these UFOs that we only seem to catch operating well within in our atmosphere up to know. If the sons of bitches aren't air breathing objects, they must be in deep space as well.
TTG
https://www.c4isrnet.com/battlefield-tech/space/2020/09/22/space-force-and-nasa-focused-on-cislunar-space-in-new-agreement/
https://www.defensenews.com/battlefield-tech/space/2020/03/15/these-space-surveillance-satellites-just-got-an-upgrade/