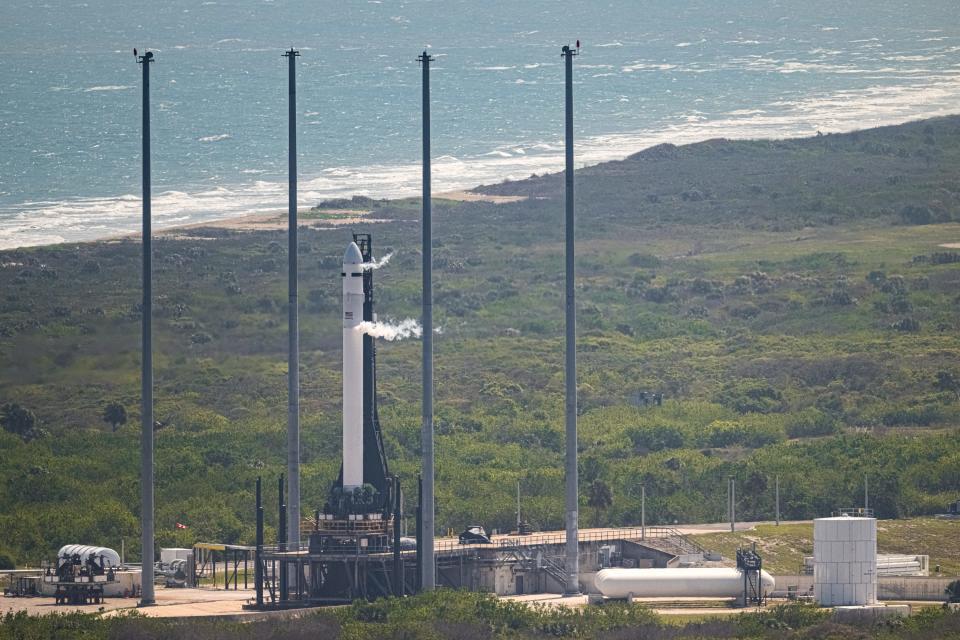 Weather forecasts point to excellent conditions for Relativity Space's third attempt at launching the world's first 3D-printed rocket, currently set for late Wednesday from Cape Canaveral Space Force Station. Space Force forecasters on Monday said weather around Launch Complex 16 should be 90% "go" for liftoff of Terran 1, a 110-foot rocket slated to become the first launch ever for Relativity. A three-hour window to fly opens at 10 p.m. EDT.
"Expect only a few clouds to be in the area on Wednesday and as a result, the primary weather concern will be the cumulus cloud rule," Space Launch Delta 45 forecasters said Monday. Conditions should be "go" for spectators, too: 68 degrees, 78% humidity, and mostly gentle winds.
Since this first flight is a demonstration mission, Terran 1 will fly without a customer payload in the fairing. Two previous attempts were scrubbed due to a mix of technical, weather, and range issues – not uncommon during a new rocket's debut attempt.
https://www.yahoo.com/news/space-force-weather-looks-good-161821545.html
https://spacelaunchnow.me/launch/terran-1-good-luck-have-fun-maiden-flight/
Comment: We'll see if the third time is the charm. What makes this one unique is that it is the first 3D printed rocket.
TTG