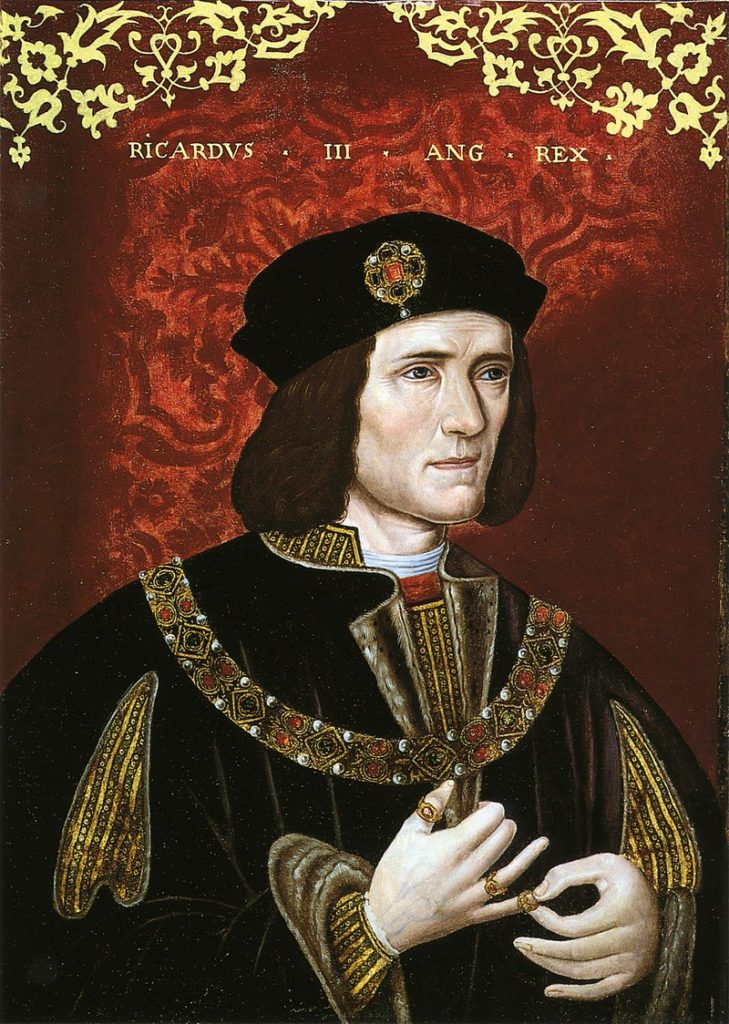 Researchers claim to have found evidence that the older boy Edward may not have been murdered, but instead secretly allowed to live on his half-brother's land under a false name.
They have followed a trail of medieval documents to a rural Devon village, where royal Yorkist symbols have been found carved in the local church. Inside, an effigy of a mysterious man named 'John Evans' gazes directly at a stained glass window revealed to depict Edward V, the missing prince himself. The research suggests that Edward V and John Evans were one and the same, and that he may have even left clues inside the church for future generations to find." telegraph
"The Daughter of Time is a 1951 detective novel by Josephine Tey, concerning a modern police officer's investigation into the alleged crimes of King Richard III of England. It was the last book Tey published in her lifetime, shortly before her death. In 1990 it was voted number one in The Top 100 Crime Novels of All Time list compiled by the British Crime Writers' Association.[1] In 1995 it was voted number four in The Top 100 Mystery Novels of All Time list compiled by the Mystery Writers of America." wiki
Comment: The "Daughter of Time is one of my favorite books, along with "A Canticle for Leibowitz," "Across the River and into the trees" and a few others.
The woman who is at the heart of this enquiry admires Richard III to the point of adoration. When his bones were found a few years ago under the tarmac in a parking lot that had once belonged to a monastery's cemetery, she took it hard that he really did have a bad curvature of the spine. mysteriously, the particular parking space had a red "R" painted on it.
I recommend Tey's book to you. pl
https://www.telegraph.co.uk/news/2021/12/28/richard-iii-may-not-have-killed-young-princes-tower-london-new/