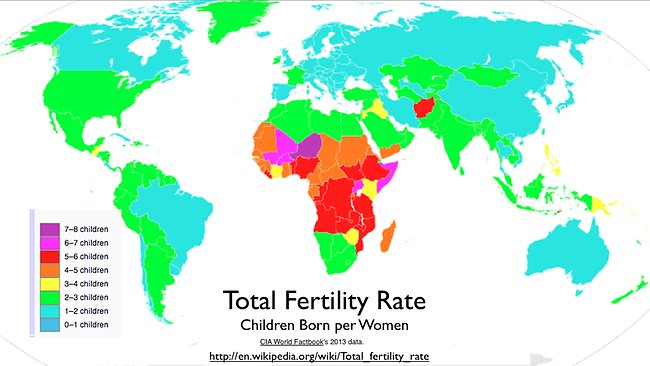 The UN expects the global population to peak around 2100, but other experts – and Musk – believe that is far too optimistic. One startling scenario predicts the top to be in 2064. 
A projection from the University of Washington's Institute for Health Metrics and Evaluation (IHME) warned that 23 countries, including Japan, Spain, South Korea and Thailand, will see their populations more than halve by the end of the century. China is currently the most populated country in the world but its numbers are forecast to crash from a peak of 1.4bn to 732m in 2100.
In developed countries, longer life spans and falling fertility rates mean societies are ageing rapidly with many soon unable to maintain their populations as deaths outstrip births. Rising numbers of women in education and work, usage of contraception and often precarious financial health of younger generations have driven the sharp decline in fertility rates in recent decades.
In China, enforced lower births via the one-child policy between 1980 and 2015 means its population is now ageing rapidly. Analysts at Bank of America warn it could begin declining as soon as this year after a 12pc drop in births in 2021 came off the back of an 18pc plunge the previous year.
Britain escapes relatively lightly in the IHME projections, seeing its population rise slightly by 2100 after a peak in 2063. But it still faces the same challenges from a rapidly ageing population – a boy born in the UK in 2020 can expect to live until 87 years old, and a girl over 90.
The UK's fertility rate has fallen to 1.6 births per woman, but remains above Spain's at 1.2, Japan's at 1.4 and Germany's at 1.5.  
https://www.telegraph.co.uk/business/2022/01/22/depopulation-timebomb-facing-west-explode/