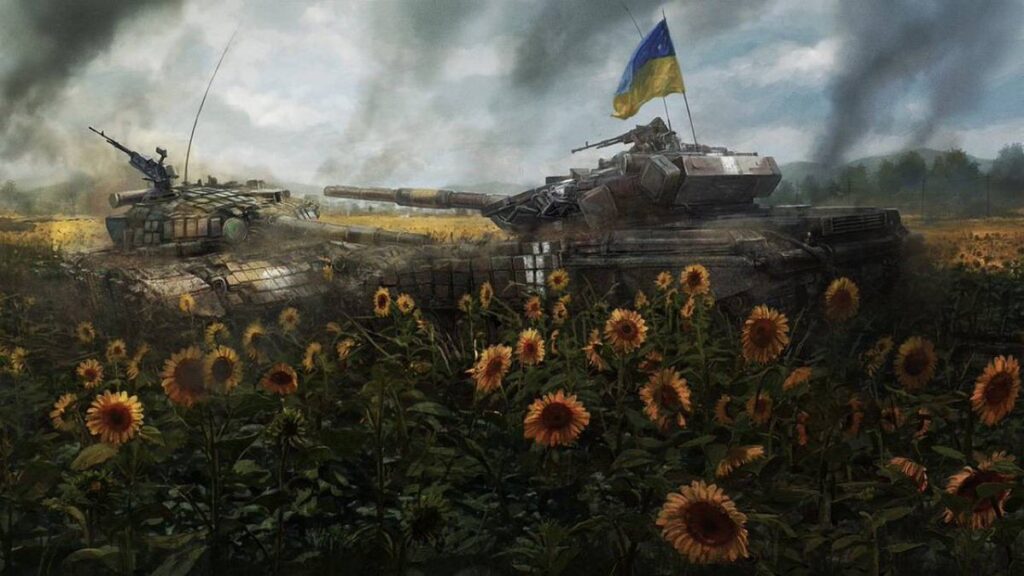 Breakthrough to Kherson. This is where the eyes of all analysts are now directed. We climbed for 2 days near Soledar. Yes, the place is not hype, but it is important for understanding the overall picture on the front.
The Armed Forces of Ukraine recently made a rotation of personnel. Motivated fighters entered the position. If earlier we talked about retention groups consisting of poorly trained reservists. Now they have been replaced by a new set, equipped with NATO weapons. The new shift switched to the tactics of aggressive defense. Small groups are not afraid to come close to our positions and try to take individual points in a hurry. We walked around familiar places. If earlier they went there during the day, now they move exclusively at night.
[Ukrainian] Armed forces are increasingly using wing-type UAVs. Shooting them down is more difficult, and they fly farther and longer than the Mavics. The number of attacks on our positions has increased markedly. The lack of shells in this sector of the front of the Armed Forces of Ukraine has been overcome, and they can work on a single target from 155mm guns.
In addition, I note the counter-battery fight. The new shift brought radars with them, which seriously spoils the nerves of our gunners. In a word, the approach of Ukrainian fresh forces is felt along the entire front line. Shabby connections are brought to the rear. There they will be reinforced, reequipped with NATO equipment and prepared for new attacks. It is important not to underestimate this moment.
Comment: This is from "Повёрнутые на Z войне" (Rotated in the Z War), a Russian war reporter's Telegram channel (Alexandar Kharchenko) with over 440,000 subscribers. Soledar is northeast of Bakhmut in the Donbas, far from the Kherson front. This observation means that the Ukrainian Armed Forces are in far better condition than the Russian trolls think. Their immediate and full mobilization back in February and the continuous flow of Western aid set the stage for this turn of events. Meanwhile, Russia's much vaunted 3rd Army Corps is getting drunk and assaulting local Russians while Moscow figures out what to do with them.
Zelenskiy, his armed forces and the Ukrainian people are intent on regaining every inch of their land and killing, capturing, accepting the surrender of or chasing every Russian SOB out of Ukraine… every swinging dick one of them.
TTG