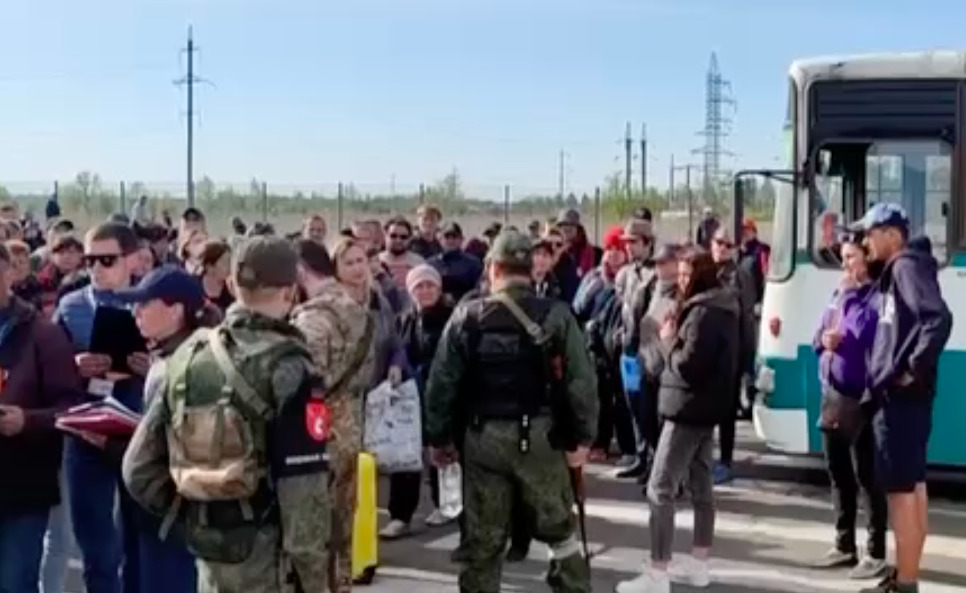 "The United States called on Russia to immediately release Ukrainians it has forced out of their home country and allow outside observers, citing reports Moscow was putting Ukrainian children up for adoption and "disappearing" thousands of others.
"The unlawful transfer and deportation of protected persons is a grave breach of the Fourth Geneva Convention on the protection of civilians and  is  a war crime," U.S. Secretary of State Antony Blinken said on Wednesday.
In a statement, Blinken said reports indicated Moscow was "deliberately separating Ukrainian children from their parents and abducting others from orphanages before putting them up for adoption inside Russia", and also "detaining or disappearing thousands of Ukrainian civilians who do not pass 'filtration.'"
Ukrainian officials have accused Russia of deporting hundred of thousands of people from Russian-occupied areas of Ukraine and forcing them into so-called "filtration camps", and called for support from the Red Cross. read more
Moscow has denied intentionally targeting civilians since invading Ukraine on Feb. 24 in what it calls a special military operation, and says it is offering humanitarian aid to those wanting to leave the country.
The 1949 Geneva Conventions, which define international legal standards for humanitarian treatment in conflict, prohibit mass forcible transfers of civilians during a conflict to the territory of the occupying power, classifying it as a war crime."
Comment: For those who know some history this will be reminiscent of Byzantine redistributions from time to time of captive populations that were deemed inconvenient in their original locations. It seems that the double headed bird which is the symbol of both Russia and the Byzantine Empire is not an accident of history. pl
U.S. calls for immediate halt to Russian deportations in Ukraine | Reuters
The Transfer of Population as a Policy in the Byzantine Empire* | Comparative Studies in Society and History | Cambridge Core